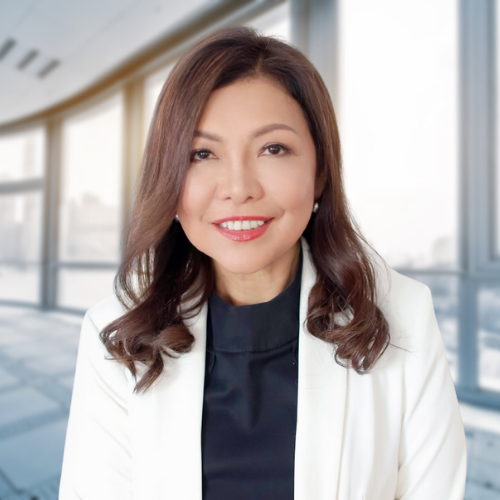 Founder and Chief Executive Officer
Touted as the country's assessment guru, Liza carved her niche in talent assessment with a 35-year experience in measurement, research and evaluation, HR technologies, and talent management consulting across industries in the Philippines and overseas. She has more than 17 years of experience as a CEO, and has a track record of success in establishing and leading HR consulting firms.
Liza is a BS Psychology graduate from the University of Sto. Tomas, with a Master's Degree in Measurement and Evaluation at De La Salle University. She also earned academic units in a PhD course in Research and Evaluation at the University of the Philippines.
A licensed Psychometrician, she has garnered international certifications as a trainer in Psychometrics (Levels A and B), Competency Development, and Assessment and Development Center (ADC).
GEN. JOSE Z. MABANTA (ret.)
Co-founder and Chief Operating Officer
With over two decades of experience in the military and private organizations, Jose has proven his track record in managing companies and leading them to success. As the former Head of HR of the Philippine Army, he set up the Army Personnel Management Center after he earned his Master's degree in Management Studies, Major in Human Resources, in New South Wales, Australia.
A retired two-star General, he garnered Outstanding Alumnus Award at De La Salle University for Military Service and Sports. He remains to be active in security consulting and currently sits on the board of various companies.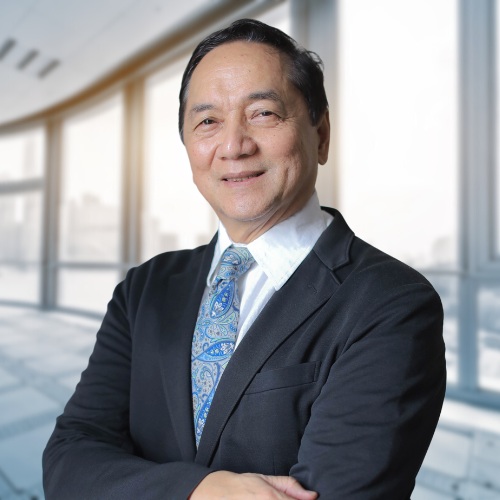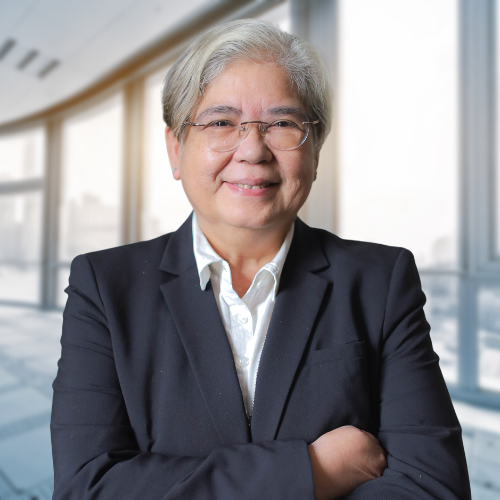 Ching has a 20-year experience in HR, managing HR consulting companies specializing in talent acquisition and assessment, and has set up three recruitment companies as Managing Consultant for Business Development.
A licensed Psychometrician, she has also earned certifications as an Assessor for Assessment Center and Development Center. She is a graduate of Bachelor of Science Major in Psychology at St. Scholastica's College.
Director for Capability Development
Mark has more than 25 years of experience in HR and Organization Development (HROD), both in the public and private sectors. 
He has worked with several projects under the United Nations Development Program, United States Agency for International Development, and the European Union. He has worked with Australian AID initiatives for 15 years under the Australian Embassy Manila, among which included his last post as Deputy Director of the Philippines Australia Human Resource and Organizational Development Facility (PAHRODF).
As an L and D practitioner, he has led learning and development programs and strategies in the US, as well as in various countries in the Asia Pacific and European Regions. He is also a subject matter expert at the Civil Service Institute and is currently the President of the Organization Development Practitioners Network (ODPN) in the Philippines and a member of International Association of Facilitators.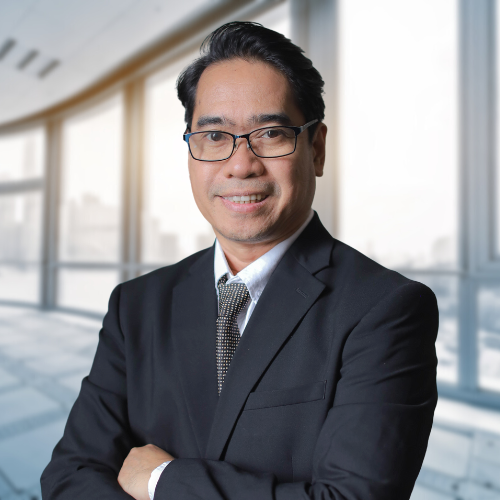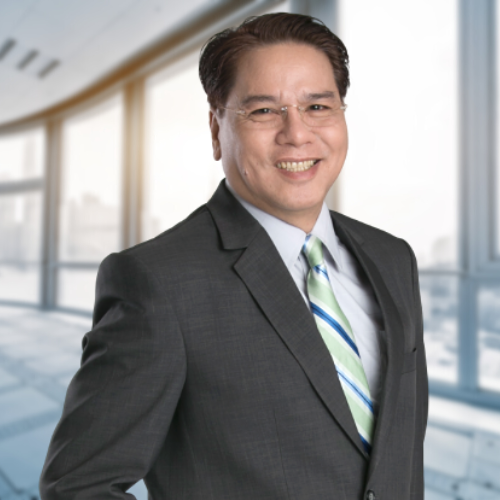 Vice President for Marketing and Communications
Bong C. Austero, is a thought leader in people management. He was 2011 President of the People Management Association of the Philippines. He has more than 40 years of experience in human resource management in various settings.
Prior to early retirement in 2020, he was Senior Vice President and Head of HR of the Philippine National Bank. He was columnist at the op-ed pages of the Manila Standard Today for ten years, and has been connected with the De La Salle-College of St. Benilde as senior lecturer for its Human Resource Management Program for more than two decades now.
Talent Assessment Manager
Erick is a licensed Psychometrician with 5-years consulting experience in research, test development and instrumentation, both for the academe and private institutions.   
Prior to his industry post, he was the Head of the Psychology Department of FAITH Colleges, where he graduated with Bachelor's degree in Psychology. He also earned academic units in M.S. Psychology Major in Human Development at the De La Salle University.  
He currently heads the research and analytics department of ASEAMETRICS and also oversees the "asianization" of HR Avatar online assessment and implementation of ASEAMETRICS' Customer Success Program, through the conduct of business outcome studies.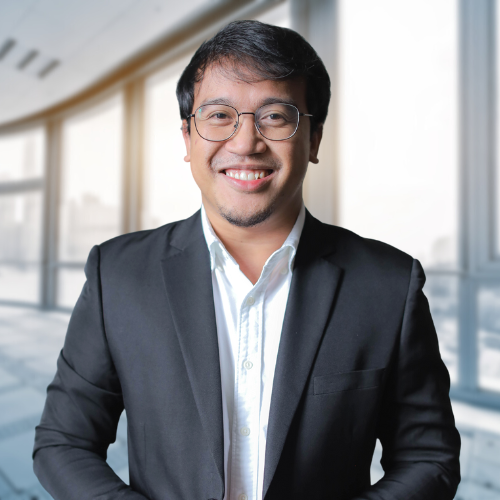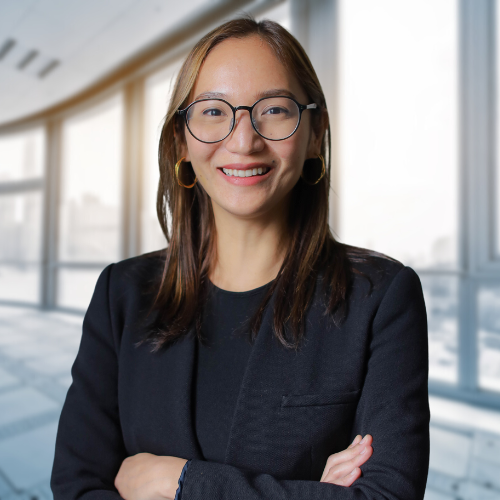 Associate Director – Consulting Services
For the last five years, Jamie has been managing the implementation of Assessment and Development Centers and other projects requiring training and consulting in ASEAMETRICS.  She has developed expertise in competency profiling, designing ADC materials, and training of Assessors toward certification.  
She graduated from Ateneo de Manila University with a degree in AB European Studies, major in International Business, minor in Germanic Studies, and earned her Master's degree in International Business at ESSCA School of Management in France. 
Prior to ASEAMETRICS, she worked in the retail and marketing industries in France and Morocco. 
Consulting Program Officer
Oli has been supporting the Project Head in the implementation of various HR consulting services projects in ASEAMETRICS. He has developed expertise in competency profiling, designing ADC materials and learning and development programs, training of Assessors toward certification, and executing various HR solutions and programs. A Registered Psychometrician, he finished his Bachelor of Science in Psychology (Cum Laude) degree at the University of Batangas, and is currently taking his Master of Arts in Industrial and Organizational Psychology at the University of the Philippines – Diliman.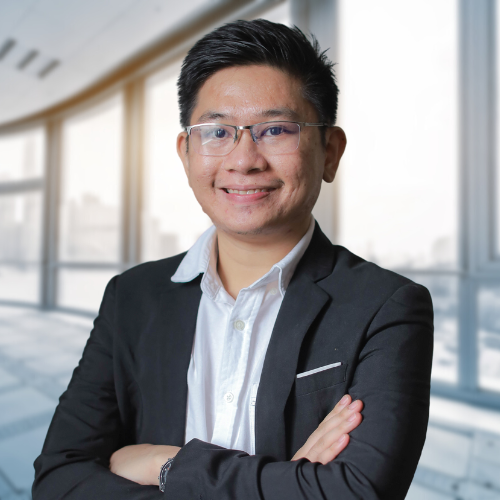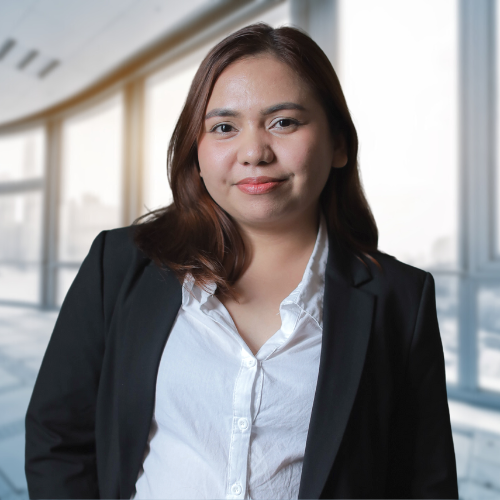 Market Development Manager
For more than 2 years, Eryn has been assisting in all of ASEAMETRICS' webinar and in-person events.  She has developed expertise in designing and managing social media posts, video editing, email marketing, and WordPress management.  
She graduated from St. Scholastica's College-Manila with a degree in AB Mass Communication minor in Broadcast Journalism, and is currently taking her master's degree MA Journalism at the University of Santo Tomas. Prior to ASEAMETRICS, she worked in an online media company, ABS CBN Corporation and a digital marketing company based in Singapore. 
Talent Development Associate
For more than 2 years, Marian has been spearheading Udemy, one of the Talent Dev solutions of ASEAMETRICS. She drives the sales aspect and client management for both public and private sectors. Marian is adept in account pipeline management as well as conducting sales presentations, learner orientations, administrator trainings and program launch for clients.
She graduated Cum Laude at St. Scholastica's College – Manila with a degree in AB Mass Communication – Minor in Broadcast Journalism, whilst also bagging the award of "Best Video Production Thesis" for their group research on the Dengvaxia vaccine last 2019.
Moreover, she is currently a member of the Philippine Society for Talent Development, Inc. (PSTD). Prior to ASEAMETRICS, she had her on-the-job training as a content writer and video editor in the Public Information Office at the Quezon Provincial Capitol. She also served as a radio production assistant in one of their community programs entitled, "Kapitolyo Para Sa Tao" (KPST).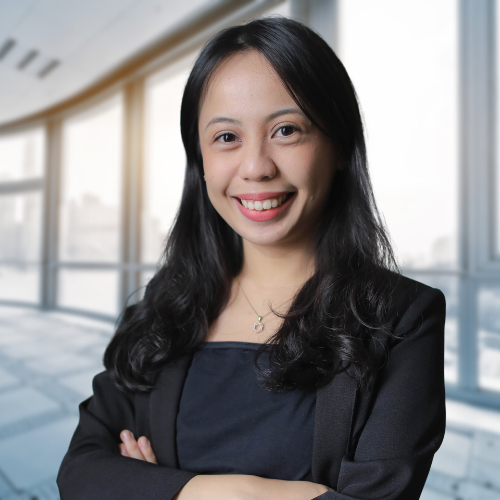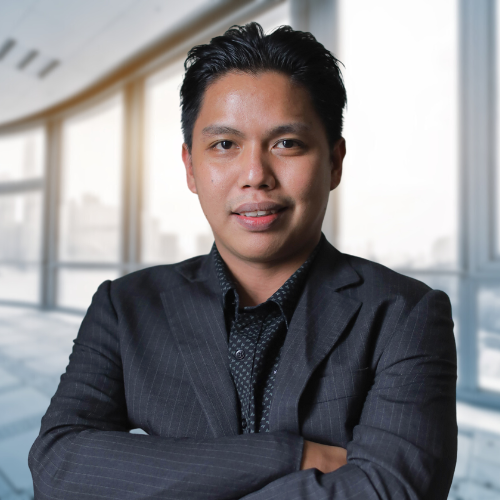 Duncan is currently a Finance Specialist at ASEAMETRICS. For the last two years, he has grown significantly in his understanding and proficiency in the field.
He developed various accounting techniques, such as balancing accounts receivable and payable, creating accurate and organized financial records, and handling complex financial analysis.
He graduated from ICCT Colleges Foundation Inc. with a degree in Bachelor of Science in Accountancy. Prior to ASEAMETRICS, he worked in the accounting and manufacturing industries as an accounting staff in the Philippines
Market Development Associate
Charles Benoza is a highly skilled Market Development Associate with almost two years of experience at ASEAMETRICS. Charles is an expert in managing Lead generation and champions in assisting the creation of Marketing materials such as sensing report, whitepapers, blogs, and social media posts. Through his expertise and effective marketing strategies, Charles has helped the company generate more leads and reach a wider audience.
He holds a Bachelor of Science in Business Administration in Marketing Management from the University of Santo Tomas and is known for his exceptional attention to detail.
Prior to ASEAMETRICS and during his academic career, Charles was able to develop and hone his skill as a Marketing Intern for Nitto Denko Philippines. Outside of work, he enjoys engaging in sports, gaming, hiking, and other adventures.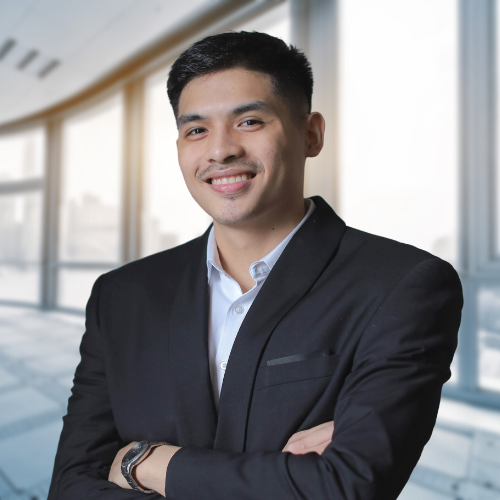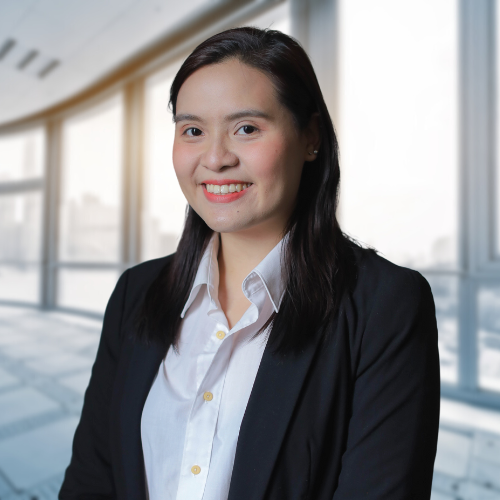 Talent Assessment Associate
Czarina  is a highly motivated and organized individual who currently serves as a Talent Assessment Associate at ASEAMETRICS. She takes pride in building lasting relationships with clients and is always looking for ways to improve the customer experience.
She graduated from Centro Escolar University with a degree in BS Psychology and earned her license as a Professional Psychometrician.
Prior to ASEAMETRICS, she has two years of experience in a medical clinic catering to overseas Filipino workers (OFWs).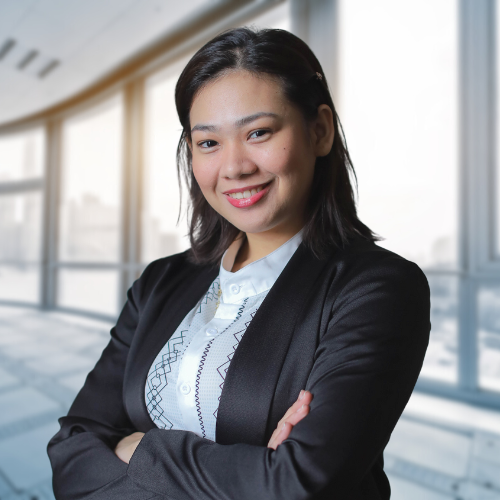 Hannah has been with Aseametrics for a year and five months, managing the receivables and the administrative activities of the company. She has developed organizational skills and learned to handle numerous internal and external client concerns.
She is an alumna of St. Scholastica's College – Manila and graduated with a degree BS in Accounting Technology. Before Aseametrics, she was an audit associate for two years and gained knowledge in the accounting and audit industry.