Each ASEAMETRICS Talent Solution is supported by technologies from our partners.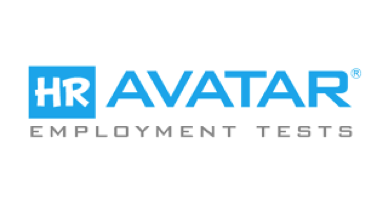 HR Avatar (hravatar.com), a privately owned corporation based in Washington DC, provides online web-based employment screening and selection, video interviews, and automated reference checks.
HR Avatar's edge is in the application of the latest scientific developments and technology to proven talent assessment techniques.
The features of HR Avatar are: HR Avatar – List of Pre-Employment Testing Features
Since its inception in 2015, HR Avatar has grown steadily and now serves thousands of customers in more than 50 countries.
With a mission to improve lives through learning, Udemy is the largest online learning destination that helps students, businesses, and governments gain the skills they need to compete in today's economy. More than 40 million students are mastering new skills from expert instructors teaching over 155,000 online courses in topics from programming and data science to leadership and team building. For companies, Udemy Business offers an employee training and development platform with subscription access to 8,500+ courses, learning analytics, as well as the ability to host and distribute their own content. Udemy Government is designed to upskill workers and prepare them for the jobs of tomorrow. Udemy is privately owned and headquartered in San Francisco with offices in Denver, Brazil, India, Ireland, and Turkey.
HopeChat VP, powered by Virtual Psychologist, is an on-the-hour mental health consultation platform with 24/7 access where individuals can chat with a psychologist virtually. 
The Arbinger Institute was founded in 1979 by Dr. C. Terry Warner, the scholar who solved the central problem at the heart of the human sciences: the problem of self-deception. That work revealed two distinct mindsets from which people and organizations operate—a self-focused inward mindset and an others-inclusive outward mindset—and the path to sustainably changing mindset and results. The institute help individuals, teams, and organizations move from the default self-focus of an inward mindset to the results-focus of an outward mindset. Through training, coaching, consulting, and a suite of implementation tools, we enable organizations and their people to achieve results that are only possible with an outward mindset. Their programs and methodology are based on 45 years of research in the psychology of human behavior and motivation, and more than 35 years of experience working with organizations worldwide in the corporate, healthcare, education, government, public safety, and nonprofit sectors.
DIOWISE is founded by Bryan Tay to focus on creating an innovative DIY platform for organizations and individuals to create AI-based WorkBots and Natural Language Understanding data models to increase business performance, marketing reach, customer engagement, and organizational learning. ​ He was also the founder of Dioworks Learning, an award-winning EdTech company that integrates innovative learning design with technology tools to make learning easy, effective and engaging. Bryan was the key presenter and architect in winning the InnovPLUS FLAME Award for 3 consecutive years (2017-2019), attesting to his ability in conceptualizing and articulating innovative ideas for development and implementation to overcome industry challenges.
Bryan has engaged with a wide range of satisfied customers such as Singapore Airlines, Changi Airport Group, TÜV SÜD and Comfort Delgro. He is a proven Specialist Adult Educator and Certified Workplace Learning Solutionist with rich industry experience in the public and private sector companies in Asian and Western countries. He continues to be actively engaged with stakeholders in the Training & Adult Education sector.
ESM Software was founded by CEO Kent Smack and for over 20 years ESM has been an innovator and thought leader in the strategy and execution market. The ESM Software helps teams design and execute their strategic plans with Balanced Scorecard, Cyber Security, Risk and Compliance software and coaching.
Each of the ESM products take advantage of core functionality designed to create a friendly user experience that can be easily tailored to your organization's unique needs.
Withiii Leadership Center, USA
Withiii Leadership Center is the leading training and consulting institution that helps organizations and individuals break down walls, overcome division, and enable oneness by creating convergence in their interactions.