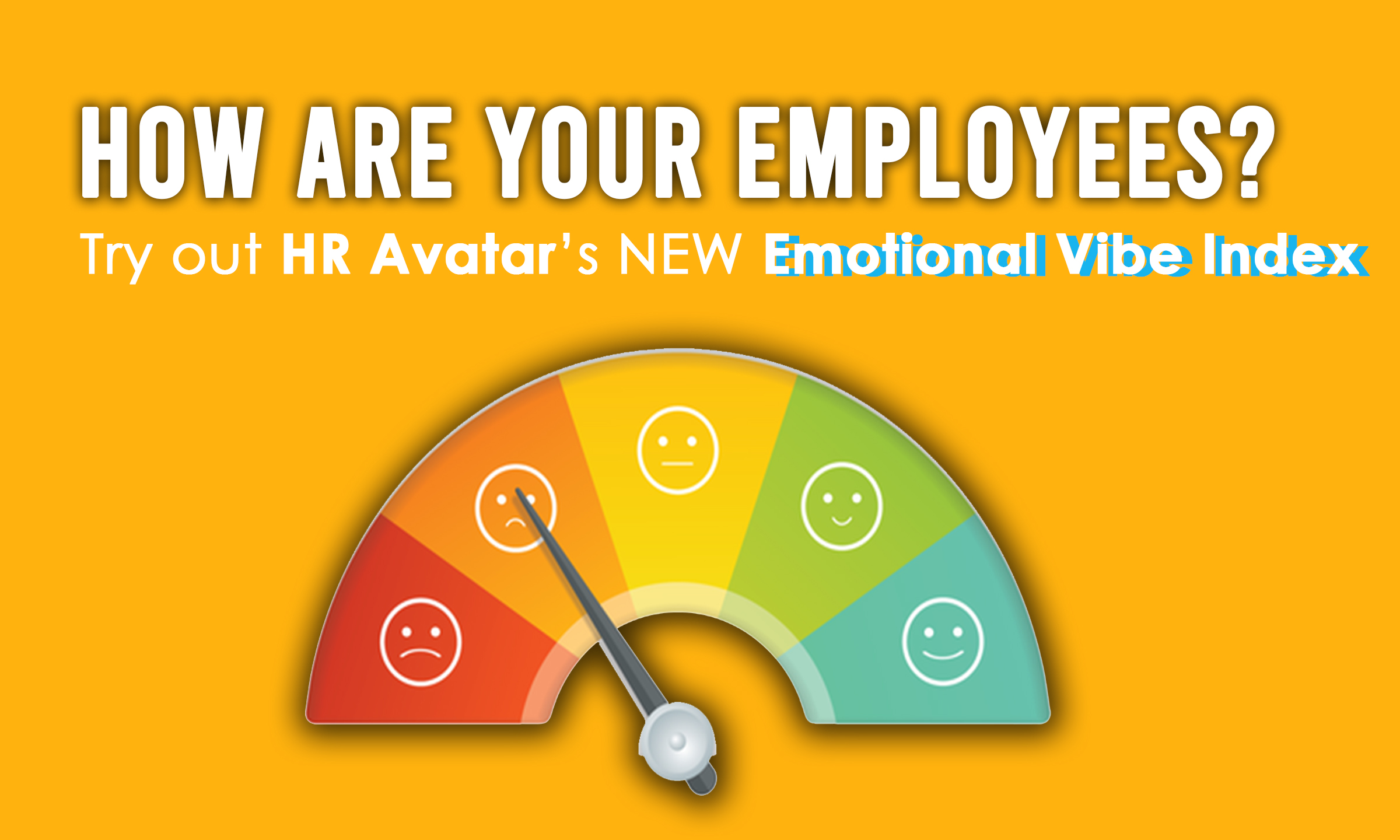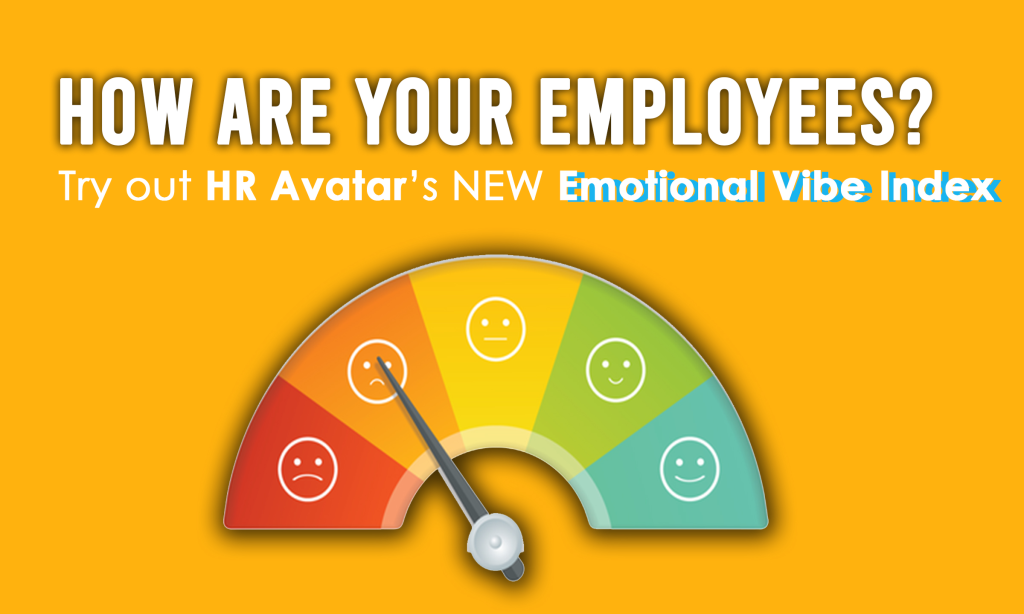 Do you know the emotional vibe of your people? Are they happy or sad? Are they stressed or relaxed? Let them share their feelings openly.

Introducing "The HR Avatar Emotional Vibe Index (EVI)"!

This pandemic has taken a toll on all of us, including our employees. With the fear of the unknown and the anxiety that surfaced, leaders and managers are challenged in managing the emotions of their subordinates.

To help HR and business leaders, HR Avatar has developed a special tool that would allow you to be more sensitive to the emotions of people working in your organization.
Using our quick online survey, Emotional Vibe Index (EVI), the managers can gauge individual and group emotional vibe periodically.
With HR Avatar's Emotional Vibe Index (EVI), the manager needs to prioritize the people needing one-on-one feedback sessions or conversations. Managers can open up discussion on organizational matters that may affect their feelings and attitudes about doing their jobs.
So what's in it for you?
An opportunity to be attuned with your feelings and current emotional state
An opportunity to let the management know how you feel
A report on the emotional state of your employees that would need one-on-one feedback session or conversation.
Easy way of assessing individual employee emotions, whether pleasant or unpleasant.
It can capture the emotional vibe of the group/team for a given period.
ABOUT ASEAMETRICS
ASEAMETRICS is an HR Consulting firm established to provide solutions to help companies solve talent-related business problems. They are an expert at providing technology-based solutions to help companies identify, develop, and manage the human resource for business success, today and in the future.
Integrated into the company's high-impact services are advanced technologies through HR Avatar (for E-Testing), Udemy (for E-Learning and Competency Development), Arbinger (for E-Learning – Mindset Change), Withiii (E-Organizational Development), ESM (E-Strategy Management), and HopeChat VP (E-Psychological Services).