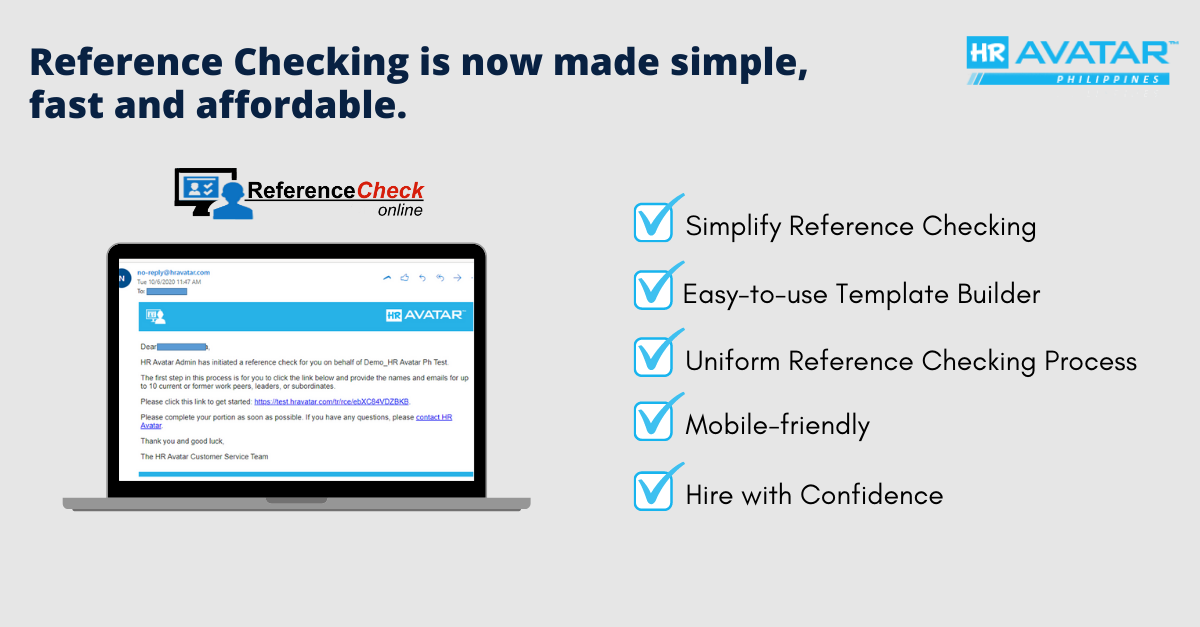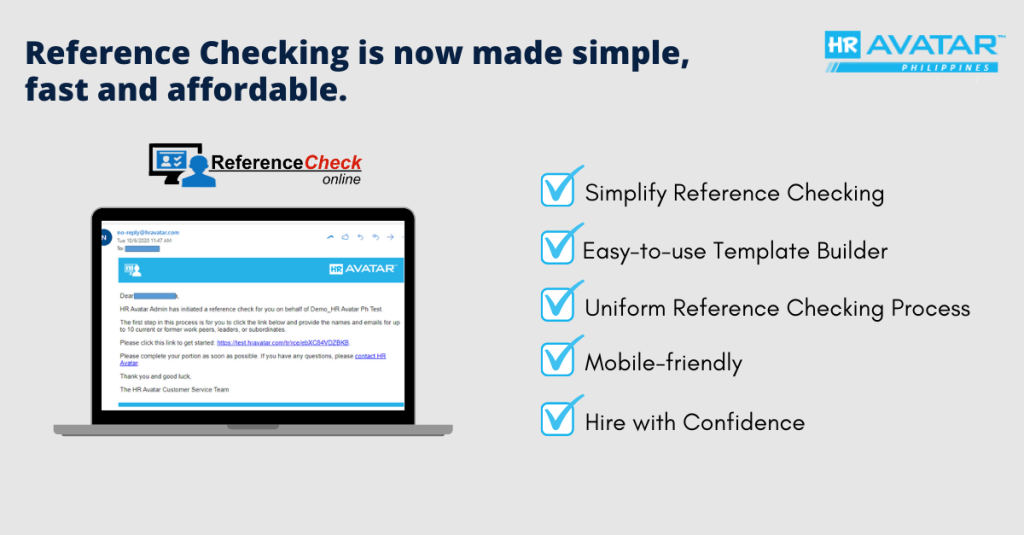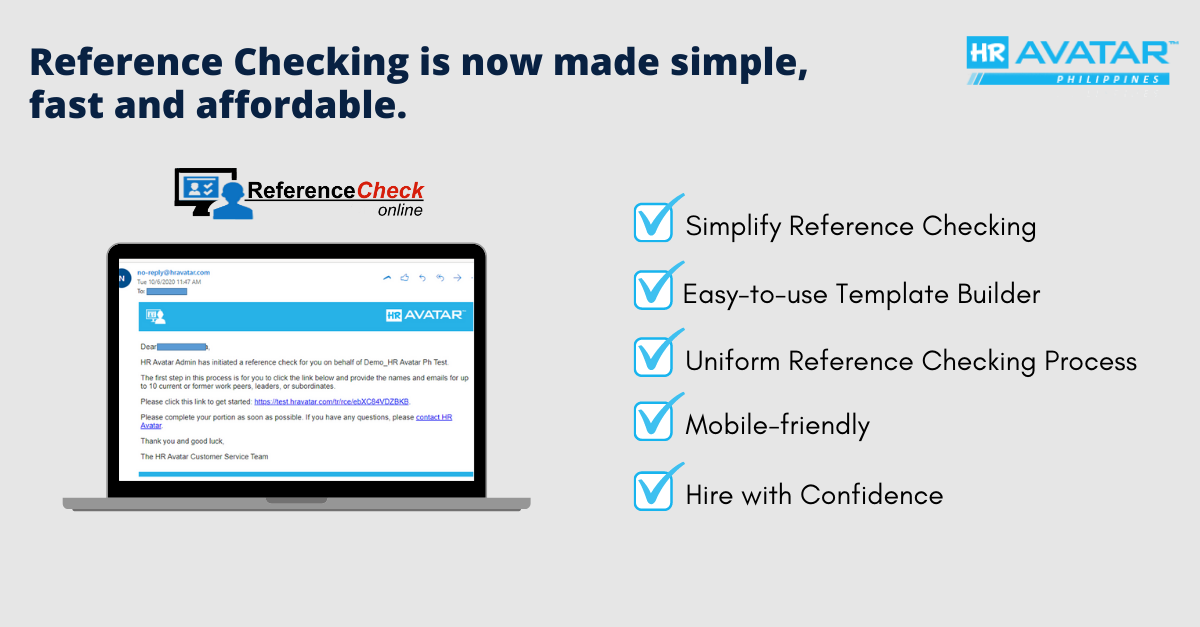 Hire for character, train for skills. – Michael Josephson
Do you find candidate reference check time-consuming, costly and tiring?
Reference check remains to be an important hiring practice which should not be missed. It provides the recruiter third party insights on candidate's character and past performance. It validates the information provided by the candidates on resume' and interview, and also validates the results of their pre-hire assessment. But yes, it costs time, effort and money.
Here is the good news! HR Avatar made Reference Checks simple, fast and affordable.
Introducing the HR Avatar Online Reference Check
HR Avatar has automated the Reference Check process from identifying the raters, request for candidate evaluation, on to scoring and reporting in a seamless online system.
HR Avatar makes it easy to gather independent information and insights about your candidates from the people who know them best – their former co-workers, bosses, and subordinates – through its Online Reference Check (ORC).
What can you do with HR Avatar's Online Reference Check (ORC)?
Automated reference checks are an excellent way to augment your selection processes with additional information that can improve your decision-making. Most reference checks take only 1 – 3 days before completion. Results are immediate and you can monitor the progress in real time.
ABOUT ASEAMETRICS
ASEAMETRICS is an HR Consulting firm established to provide solutions to help companies solve talent-related business problems. They are an expert at providing technology-based solutions to help companies identify, develop, and manage the human resource for business success, today and in the future.
Integrated into the company's high-impact services are advanced technologies through HR Avatar (for E-Testing), Udemy (for E-Learning and Competency Development), Arbinger (for E-Learning – Mindset Change), Withiii (E-Organizational Development), ESM (E-Strategy Management), and HopeChat VP (E-Psychological Services).