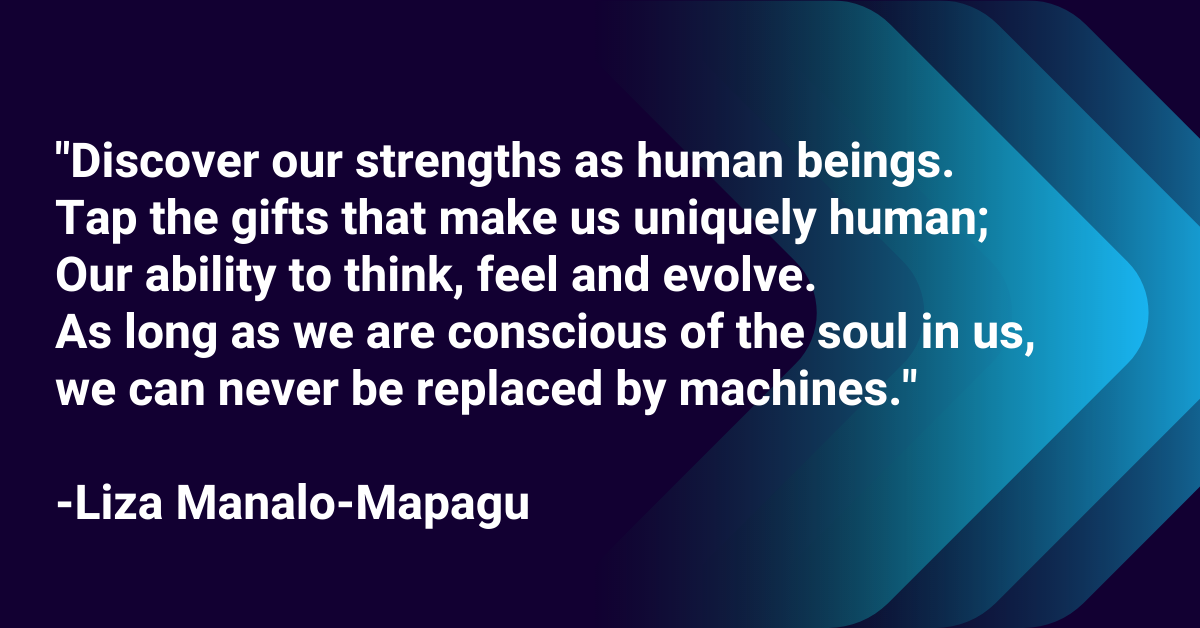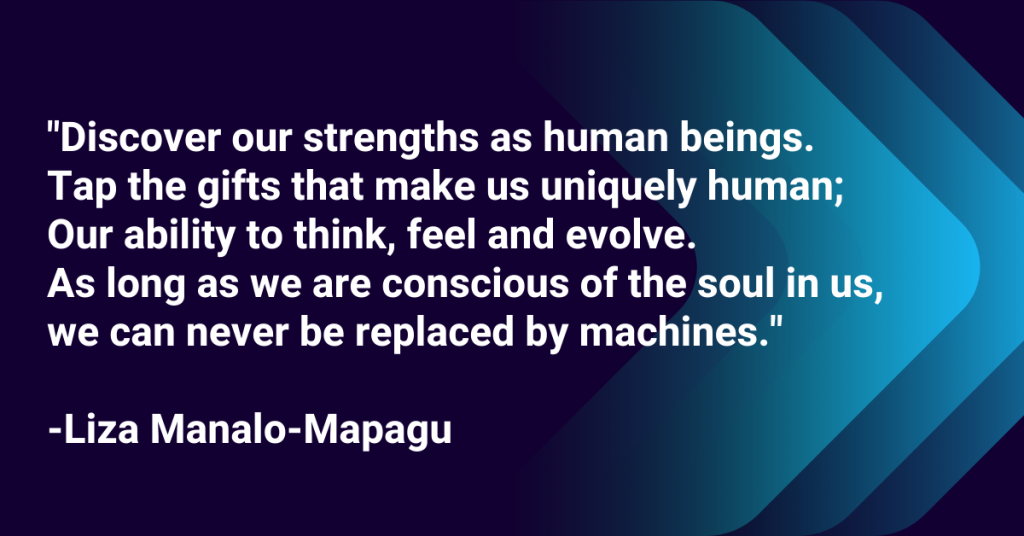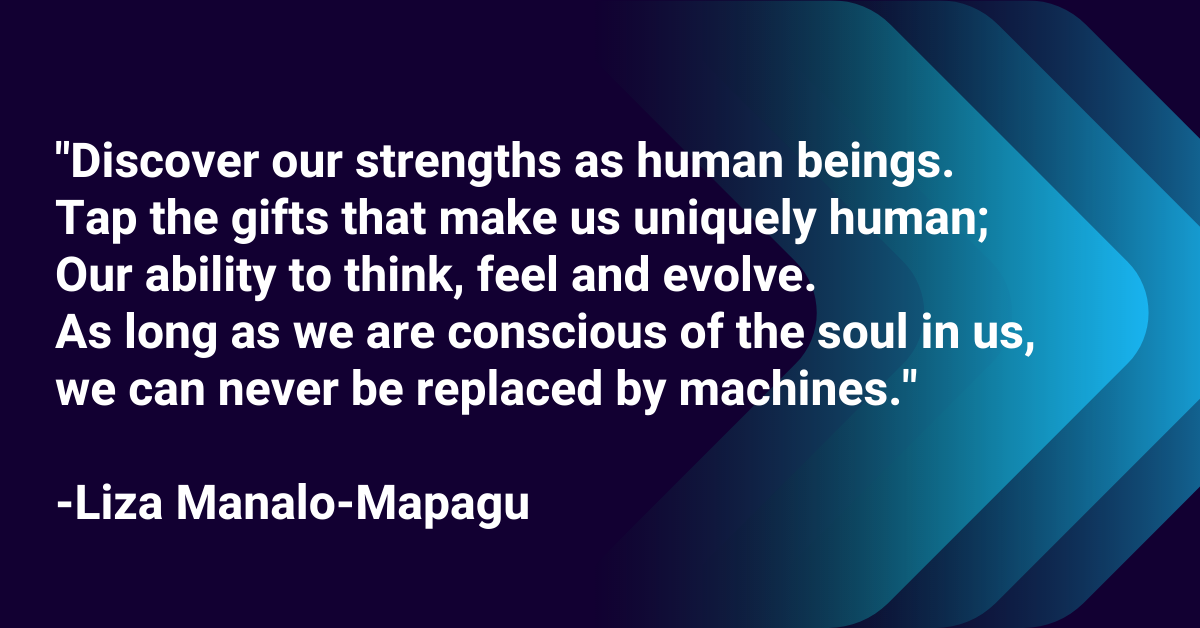 s we move on to the New Normal, Human Resource (HR) leaders are finding ways to keep afloat if not thrive in addressing new challenges of reaching out to talents, which requires full automation and intelligent systems.
On November 19, 2020, HR Avatar hosted a webinar that aimed to educate HR practitioners on potentials of Artificial Intelligence (AI) to extend automation of HR processes, and update them on available AI-driven technologies..
Liza Manalo-Mapagu discussed how Artificial Intelligence is already being used in our day-to-day lives; and how it can have massive positive impact on how we do our work, now and in the future.
She ended up challenging HR professionals to start embracing these technologies, be open to experiment, and upskill themselves on new competencies required in an AI-driven talent market.
The event received positive feedback & amazing insights from the participants. The organizers are over-joyed to know that there are a number of requests for online events like this.
Our advocacy on HR technology continues, and we would like to thank everyone who joined the webinar and for making it a huge success!
Stay tuned by following our social media pages to get updates on our upcoming events.
ABOUT ASEAMETRICS
ASEAMETRICS is an HR Consulting firm established to provide solutions to help companies solve talent-related business problems. They are an expert at providing technology-based solutions to help companies identify, develop, and manage the human resource for business success, today and in the future.
Integrated into the company's high-impact services are advanced technologies through HR Avatar (for E-Testing), Udemy (for E-Learning and Competency Development), Arbinger (for E-Learning – Mindset Change), Withiii (E-Organizational Development), ESM (E-Strategy Management), and HopeChat VP (E-Psychological Services).