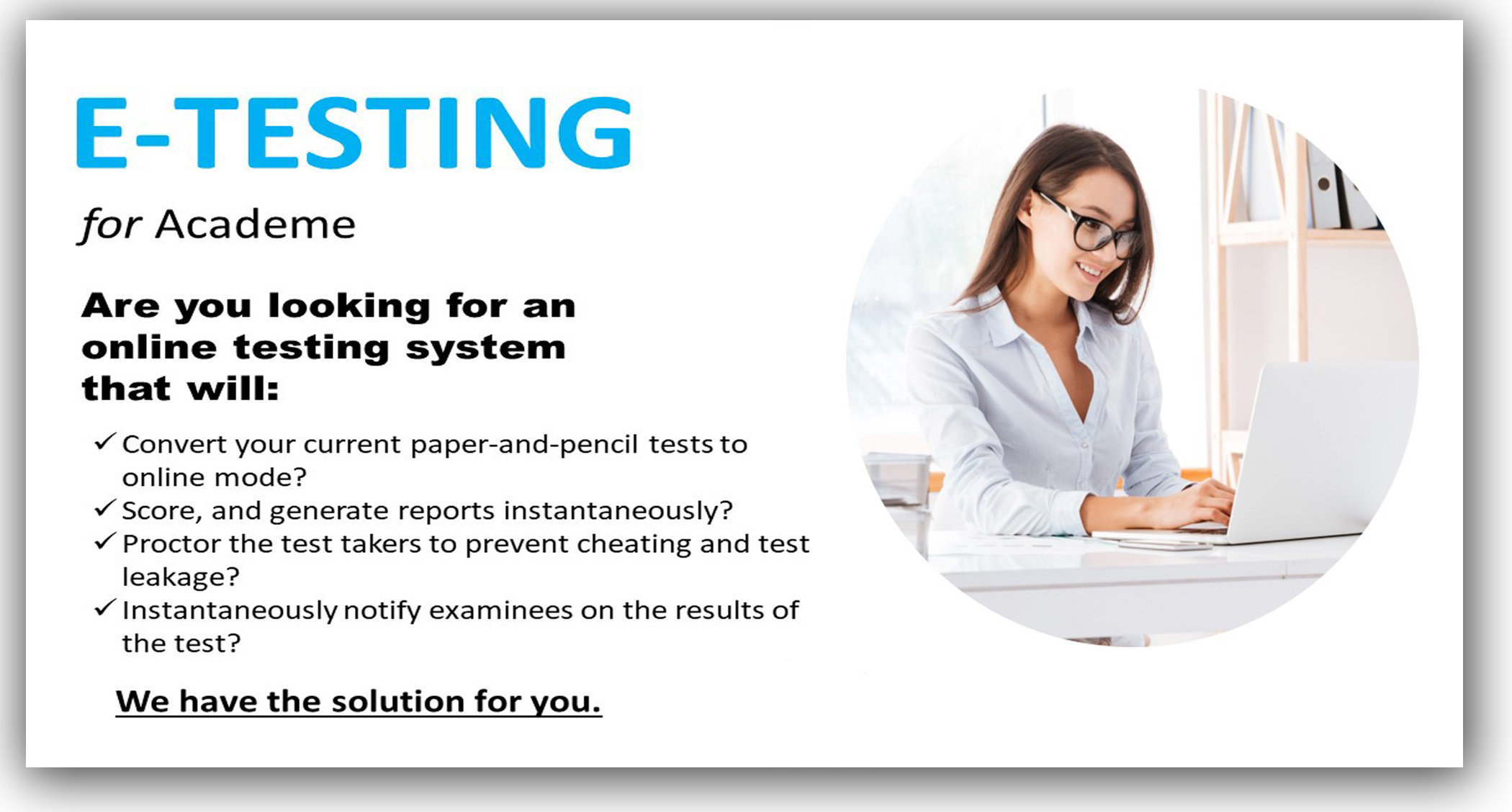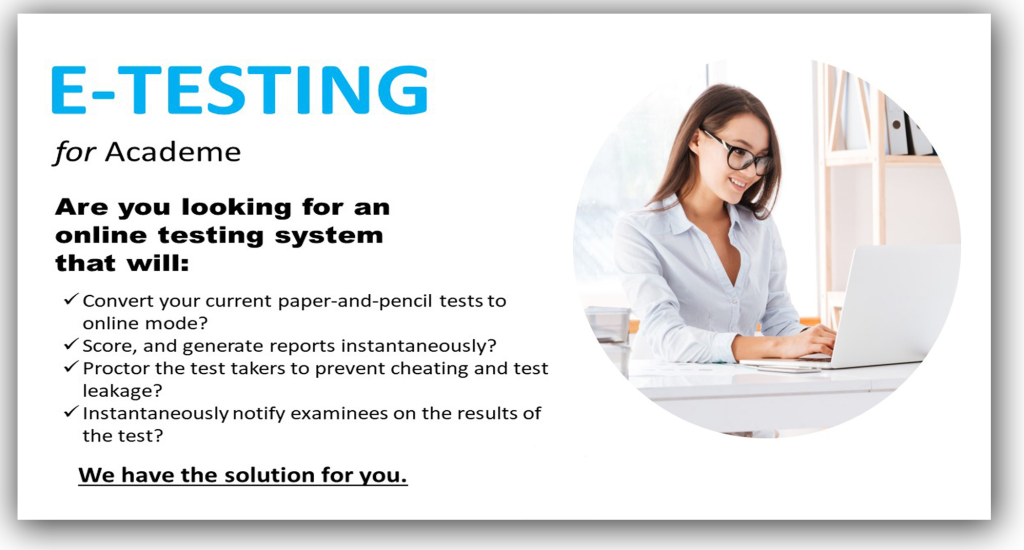 ith the recent global pandemic issue that forces schools to close and ban group gatherings, the administration of College Admissions Testing and other high-stake examinations is an issue.
The College Admissions Testing, and other high-stake examinations must push through for educational institutions to continue its operations. The traditional approach in administrating tests will be a challenge. As such educational institutions need an alternative testing delivery system.
Here's the good news…
HR Avatar offers a complete online test management system that allows:

Electronic conversion of tests: HR Avatar e-TestMaker, our custom test builder, will be your online item/question bank and test bank for your various tests.
Administration through the web: Build and publish your test in e-TestMaker and you can have your student take it online, anytime.
Proctoring of test: The premium i-Proctor facility relieves you with your proctoring duties. Let our system proctor your students as they take the test.
Report generation and analytics: No more laborious checking of tests. From creation to administration down to report generation, everything will be automated.
ABOUT ASEAMETRICS
ASEAMETRICS is an HR Consulting firm established to provide solutions to help companies solve talent-related business problems. They are an expert at providing technology-based solutions to help companies identify, develop, and manage the human resource for business success, today and in the future.
Integrated into the company's high-impact services are advanced technologies through HR Avatar (for E-Testing), Udemy (for E-Learning and Competency Development), Arbinger (for E-Learning – Mindset Change), Withiii (E-Organizational Development), ESM (E-Strategy Management), and HopeChat VP (E-Psychological Services).