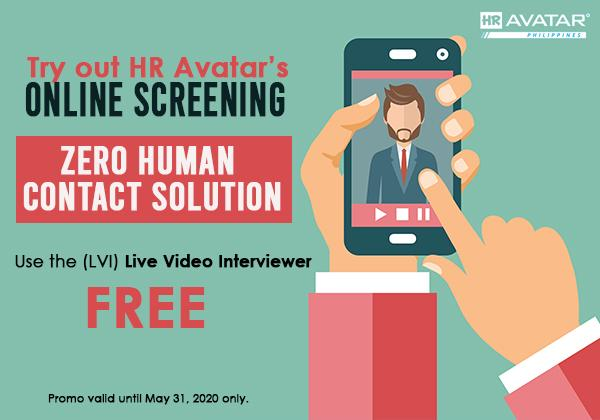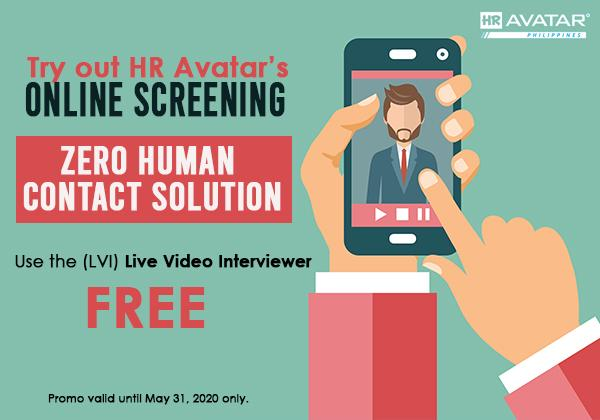 To support HR professionals, HR Avatar is offering (LVI) Live Video Interviewer for FREE as part of our Zero Human Contact Solution.
Basic live video interviewing includes all features except our 3 AI features (transcript, voice analysis, and personality analysis). You can still perform team interviews (up to 3 interviewers) and utilize our interview scripting tool to maximize the effectiveness of your interviews.

If you do not have an HR Avatar account just yet, click the button below and we'll throw in a FREE account just for you! A representative will get in touch with you to set it up.
Features
Easily schedule a live video interview while viewing test results (and vice versa).
Customize interview scripts to conduct the interview in a structured way.
Record your scores and comments in real time as the interview progresses.
Perform group interviews with up to 3 interviewers. Collect individual scores and comments from all.
Refer to interview scores, comments, and other analyses online anytime when making your evaluations and comparisons.
View test results and interview results together in one place.
Obtain a transcript of your conversation.
Obtain an AI-driven voice analysis of the candidate's voice.
Obtain an AI-driven personality profile of the candidate.
The benefits of Live Video Interviews are compelling:
Better hiring decisions. Improve effectiveness using customizable structured interview scripts that prompt questions and capture scores from all interviewers in real time. Also, apply various artificial intelligence tools such as voice and personality analysis.
Convenience. Conduct individual or team interviews from your desk. Our product works right through your web browser. There are no software or apps to install. Finally, conduct and manage interviews and testing all in one place.
Auditability. Capture and store transcripts as well as interviewer scores and comments all in one place for future reviews.
ABOUT ASEAMETRICS
ASEAMETRICS is an HR Consulting firm established to provide solutions to help companies solve talent-related business problems. They are an expert at providing technology-based solutions to help companies identify, develop, and manage the human resource for business success, today and in the future.
Integrated into the company's high-impact services are advanced technologies through HR Avatar (for E-Testing), Udemy (for E-Learning and Competency Development), Arbinger (for E-Learning – Mindset Change), Withiii (E-Organizational Development), ESM (E-Strategy Management), and HopeChat VP (E-Psychological Services).