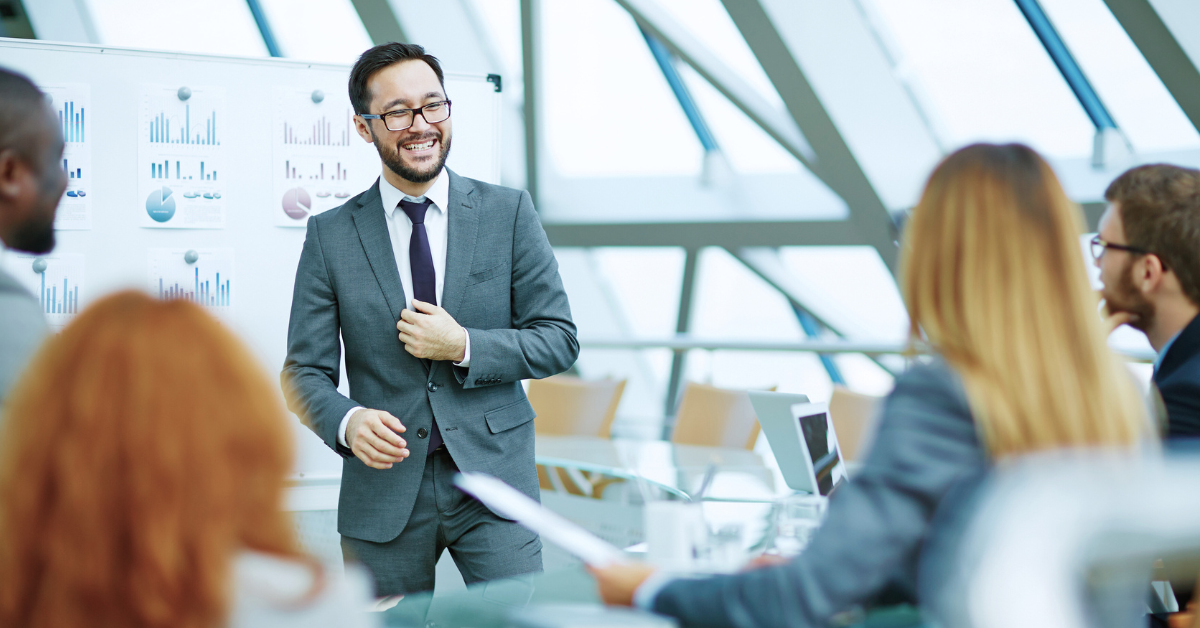 A good leader isn't just someone with a strong strategic vision or ability to drive results. Yes, these traits matter, but authenticity is the key to becoming a successful leader and cultivating a high-performing team. 
What exactly is authenticity, and how can you integrate it into your leadership style? Author, speaker, and Udemy instructor Dr. Todd Dewett shares five tips for becoming an authentic leader in his course Show Your Ink: Embracing Authentic Leadership. Discover a few highlights here.
1. Live your values
Being authentic requires a high degree of self-awareness. Are you the type of person who values transparency? Giving and receiving feedback? Being open to mistakes? Todd recommends taking time to reflect regularly. Get focused and clear on what matters most to you. And remember that there's often a difference between talking the talk and walking the walk — are you prepared to stick to these values when times get tough? 
Once you have a clearer idea of your values, it's time to start sharing them with others. Be careful not to come across as preachy or condescending. Instead, engage your team in conversations about your values and why you believe they matter. And when you see a behavior or are asked to behave in a way that's inconsistent with your values, make sure you speak up.
2. Get over yourself (to make room to connect with others)
As a leader, you're only as successful as the rest of your team. This means you need to be focused on and attentive to their needs. Todd says it's critical to listen more than you speak. Listening to your team members will help you develop empathy (another key leadership skill) and better understand where they're coming from. Your team members are likely already showing you what matters to them in subtle ways — through the photos on their desk or in their chat avatar, or how they spend their non-work hours. Find moments to learn more about their values and interests. And when it comes time to make decisions that impact your team, try to involve others as collaborators rather than acting alone. 
3. Lead for learning
Authenticity isn't just about celebrating wins — it also involves acknowledging misses and failures. One of the ways you can put this into practice as a leader is to encourage a learning culture amongst your employees. When your teammates feel comfortable taking smart risks, they're much more likely to learn. Todd says it's important to model the way by being open about your personal learning journey. Tell your team about your own errors, mistakes, and failures. Recognize and reward both efforts and outcomes. And, of course, you can empower your team to embrace learning by providing learning resources, training opportunities, and budget to attend conferences or gain certifications. 
4. Show gratitude and appreciation
While you don't need to distribute trophies for everything your team members do, taking time to show gratitude and appreciation can go a long way toward creating feelings of goodwill on your team. Regularly thank your team members for making a good effort, delivering solid work products, or displaying effective work behavior. Strive to be kind — define your interactions with positivity and fairness. And try to be as clear as possible. When you're transparent about your expectations, you remove stress and make room for more creativity.
5. Earn positive respect
Some leaders earn respect by establishing an atmosphere of fear. While this can work in the short term, Todd says that positive respect is much more effective for building trust and long-term working relationships. Positive respect includes how people feel about your decisions and how they feel about you. Your team members want to feel that your decision-making process has integrity, and they want a clear explanation of any major decisions. Similarly, they want to see you treat others respectfully and maintain a positive attitude and demeanor.
Develop authentic leaders in your organization
If you're looking to develop more authentic leaders at your organization, consider how cohort-based learning might be able to help you accomplish this. When leaders learn together, they can challenge ideas and learn from each other — outcomes that are especially important when exploring a topic like authentic leadership. Plus, cohort-based learning can create a virtuous cycle where leaders encourage each other to practice and adopt positive change. 
Discover how Udemy's cohort learning offerings can help you develop authentic leaders at your organization.