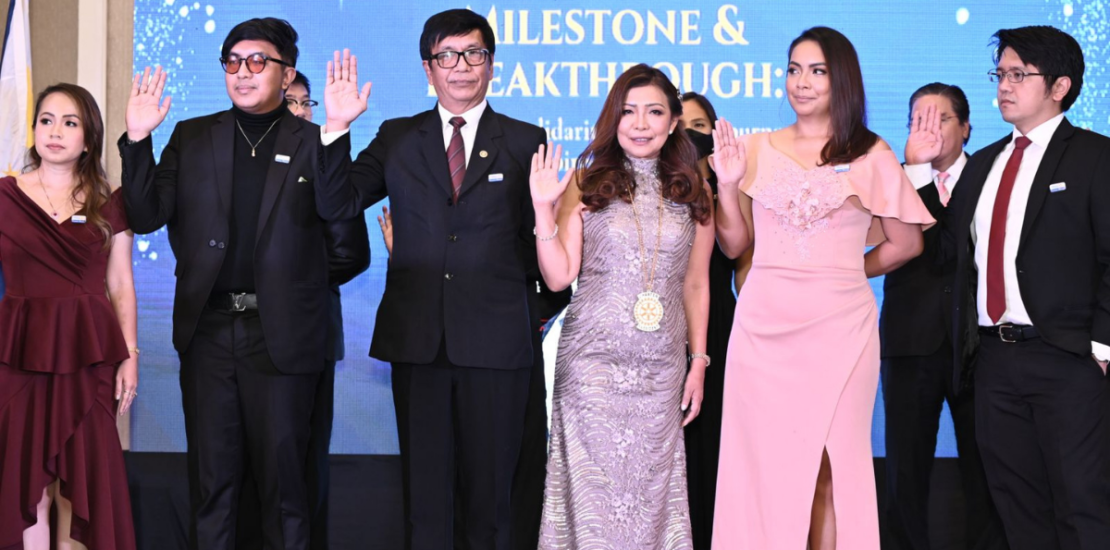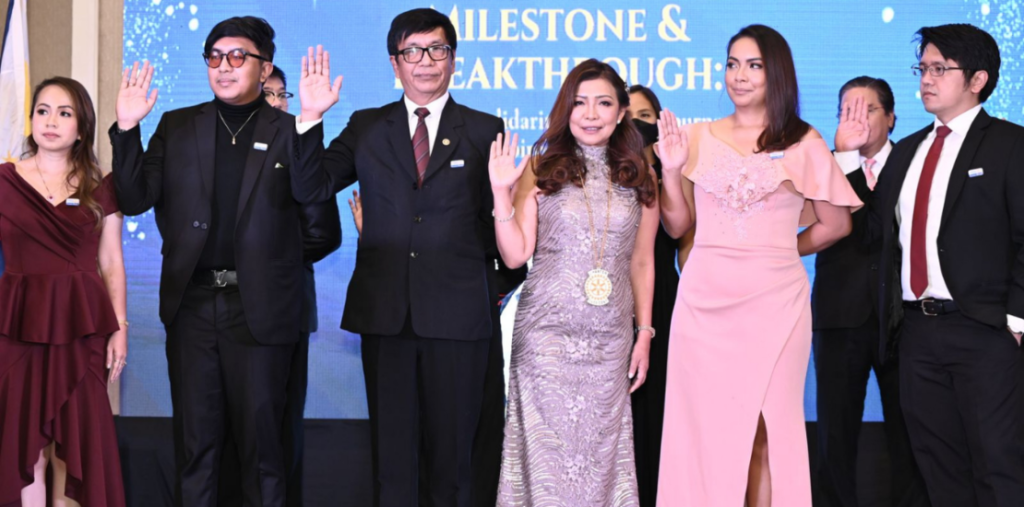 Led by its President and CEO Liza Manalo Mapagu, a staunch Rotarian distinguished for her peace advocacies and programs as Rotary Peace President, ASEAMETRICS pushed the envelope on employee engagement programs by becoming the first corporate Rotary Club of the Philippines – and the second in the world! The ASEAMETRICS team is now known in Rotary International as Rotary Club of Makati City Diamond (RCMCD). The club was officially chartered on April 20, 2022 in meaningful rites held at the Ballroom of the Makati Diamond Hotel and streamed live through Zoom and Facebook for guests and members who chose to attend virtually.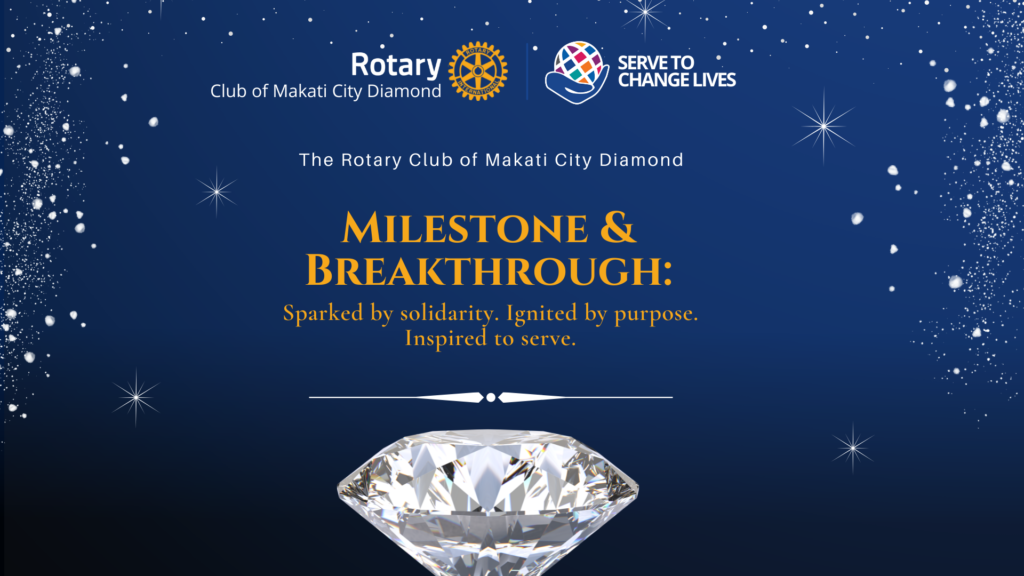 What is a Corporate Rotary Club?
As explained by Mapagu in her inaugural message as RCMCD Charter President, a Rotary Corporate Club is an innovative employee engagement program where the company empowers employees to plan and implement various Rotary Club humanitarian projects using the company's employee engagement budget and while on company time. RCMCD is in effect, one of the ways ASEAMETRICS enables and ennobles its own employees to develop personally and professionally, the Rotary way.
This early, RCMCD is already embarked on a number of groundbreaking projects to serve communities. RCMCD is advancing its educational advocacies by granting Udemy online learning scholarships to public school teachers. On May 2, 2022, employees of ASEAMETRICS who are also members of the RCMCD will visit poor communities in San Nicolas, Batangas who continue to be severely affected by the volcanic activities of the Taal volcano, to launch "Eggs for Healthy Life"​ (Itlog Para sa Buhay na Malusog)​, a promising livelihood project which involves distribution of backyard poultry starter chicken to 200 families. The project is supported by BASTA (Batangas and Southern Tagalog Association)-Guam , the Department of Agriculture, and community-based organizations.
RCMCD represents a breakthrough in people management and development. Studies have pointed out that one of the top drivers of talent retention is the opportunity to do meaningful work for humanity. By sponsoring employees' humanitarian projects and their exposure to the Rotary mission of service to others while promoting lifelong friendships and camaraderie, corporations like ASEAMETRICS is creating new pathways to promote shared responsibility to imbue organizations with more profound purposes and work with meaning.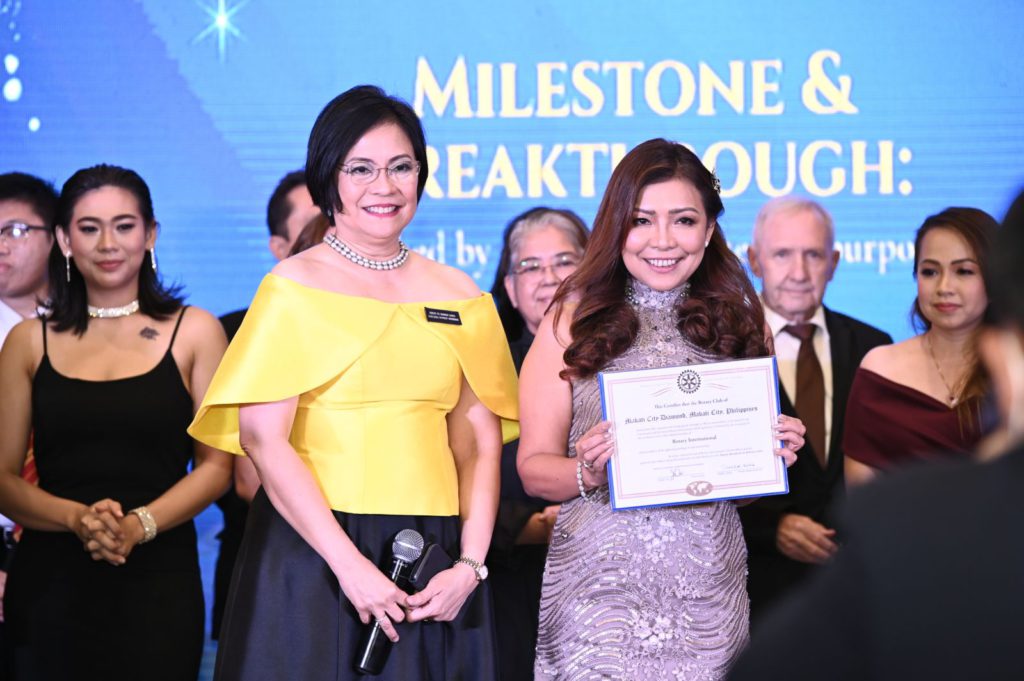 The chartering ceremony of RCMCD was led by Rotary District DCC Jaz Rodrigues-Limon​ dignitaries including incumbent District Governor Joji Tan, District Governor Elect Mildred Vitangcol, and a number of past District Governors as well as Presidents and officers of various Rotary Clubs from the district.
Thirty employees and consultants of ASEAMETRICS form the core charter membership of RCMCD. The officers of the RCMCD are: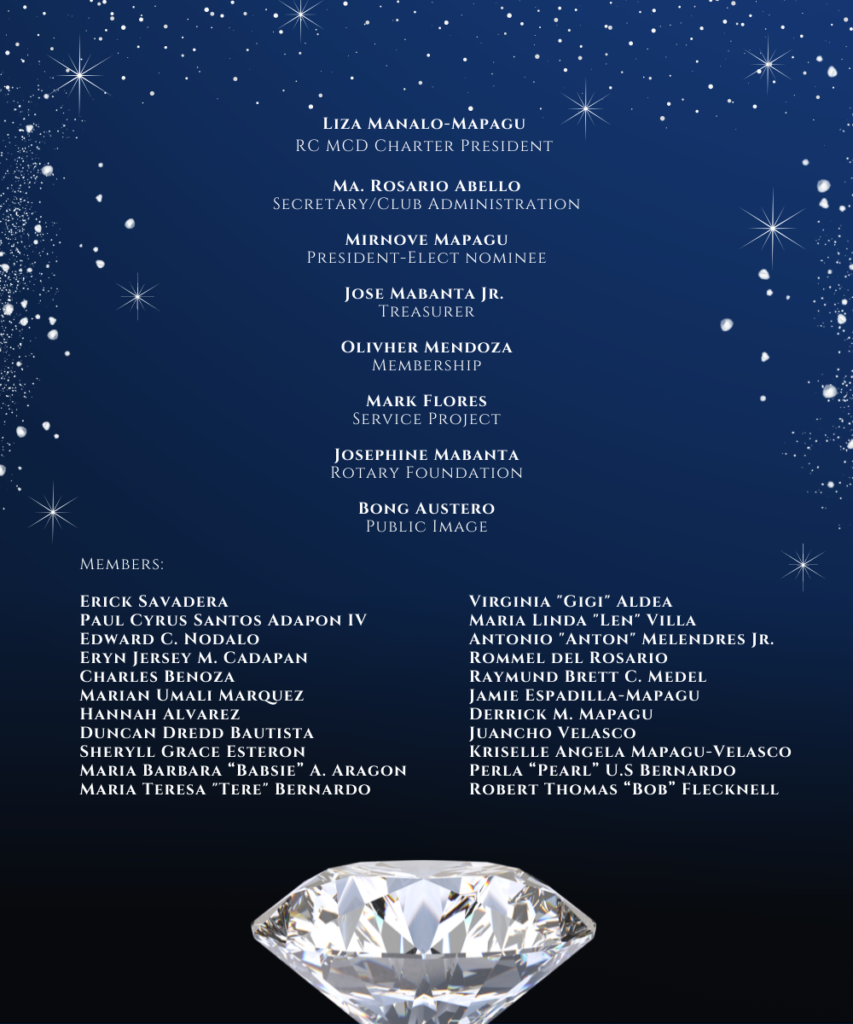 ABOUT ASEAMETRICS
ASEAMETRICS is an HR Consulting firm established to provide solutions to help companies solve talent-related business problems. They are an expert at providing technology-based solutions to help companies identify, develop, and manage the human resource for business success, today and in the future.
Integrated into the company's high-impact services are advanced technologies through HR Avatar (for E-Testing), Udemy (for E-Learning and Competency Development), Arbinger (for E-Learning – Mindset Change), Withiii (E-Organizational Development), ESM (E-Strategy Management), and HopeChat VP (E-Psychological Services).