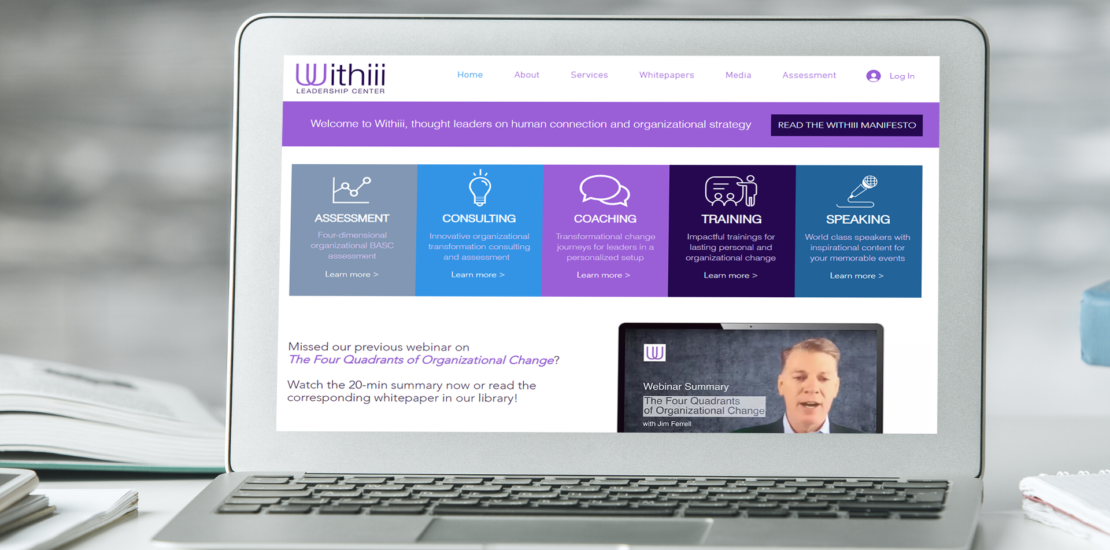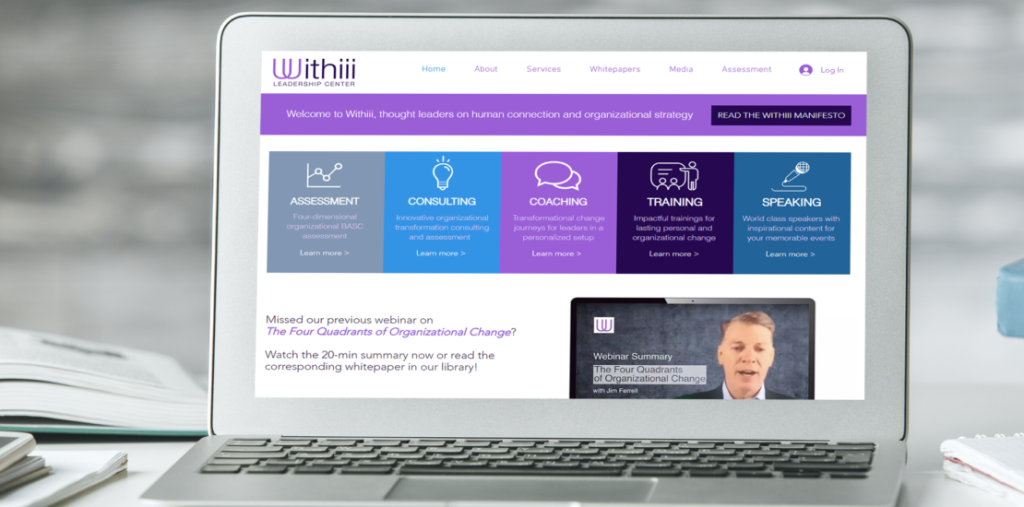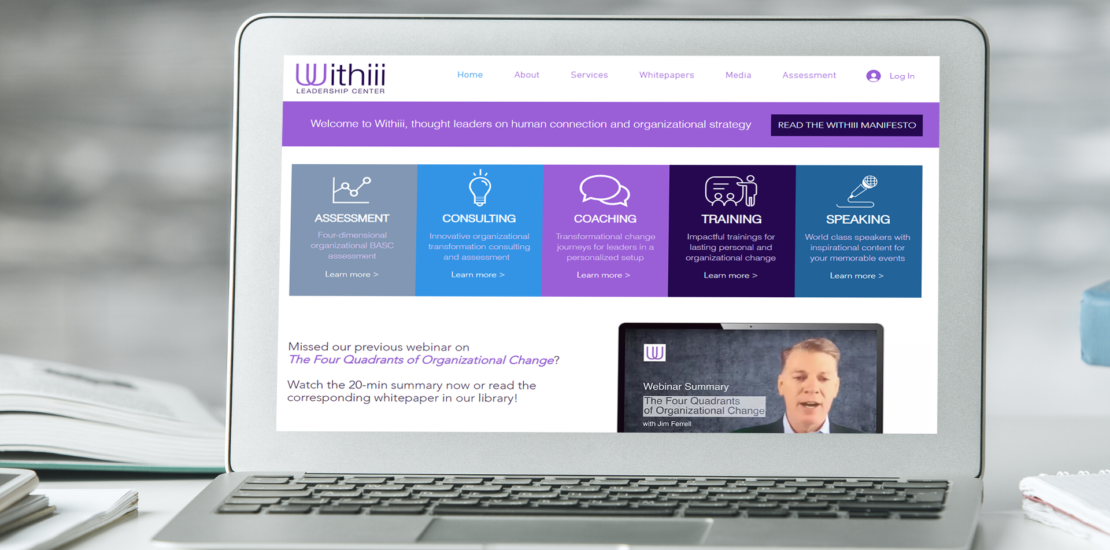 Manila, Philippines – ASEAMETRICS proudly announces today, October 15, 2021, a new partnership with Withiii Leadership Center, a US-based company known to deliver exceptional, and technology-driven Organizational Development (OD) solutions, and consulting services. Withiii will serve as the partner and technology-enabler of ASEAMETRICS' OD Consult Solution.
Led by Jim Ferrell, Founder and Best-Selling Author, Withiii aims to revolutionize the way people think about human interaction, leadership, and collaboration. Withiii provides world-class products and consulting services which are designed for and focused on the changing world of technological disruption and the transformation of human work. It also offers leading-edge solutions to address organizational and societal divisions and separations.
The Covid-19 pandemic has truly impacted the way people work. Divided goals and organization-wide problems pose a major threat for leaders to achieve company goals and targets. Due to sudden work changes and processes, many employees also became demotivated which resulted in decreased communication and job satisfaction, conflicts, disconnectedness, and separation.
"There is a request among our clients for solving various talent and organizational problems. Given the current industry situation, organizations in the Philippines want to achieve culture and digital transformation, cohesiveness, and unity among their people," shared by Liza Manalo-Mapagu, Chief Executive Officer (CEO) of ASEAMETRICS. "We believe that with our partnership with Withiii Leadership Center, we would be able to help our clients solve these issues and disruptions."
To address various organizational problems, and achieve organizational unity and transformation, Withiii offers a suite of OD products and services which include the Four-dimensional Organizational BASC Assessment, Innovative Organizational Transformation Consulting and Strategy Services, Executive Coaching to help leaders inspire their team and harness unity, Impactful Training Programs to unite groups and overcome division and innovation paralysis, and World-Class Speaking Engagements to unleash the fullness of human potential and collaborative flow among leaders.
"At Withiii, we break down walls and silos that isolate, separate, and divide. We empower organizations to act, adapt, and grow as one cohesive unit. We help to build thriving communities with no walls. This work increases engagement, agility, belonging, resilience, and productivity," said Jim Ferrell in The Withiii Manifesto.
"This pandemic has brought us to a radical change that we all never expected. ASEAMETRICS is glad and proud to partner with Withiii Leadership Center because we believed that they can help us achieve our mission of transforming the human capital here in the Philippines through delivering cutting-edge OD technology solutions and services," shared by Jolly Mabanta, Chief Operating Officer (COO) of ASEAMETRICS.
ABOUT ASEAMETRICS
ASEAMETRICS is an HR Consulting firm established to provide solutions to help companies solve talent-related business problems. They are an expert at providing technology-based solutions to help companies identify, develop, and manage the human resource for business success, today and in the future.
Integrated into the company's high-impact services are advanced technologies through HR Avatar (for E-Testing), Udemy (for E-Learning and Competency Development), Arbinger (for E-Learning – Mindset Change), Withiii (E-Organizational Development), ESM (E-Strategy Management), and HopeChat VP (E-Psychological Services).