ASEAMETRICS' Liza Manalo-Mapagu, President and CEO, and Bong C. Austero, Vice President and Chief Content Officer were cited for the second year in a row as among the top 45 HR leaders in the Philippines reimagining the future of workplaces. Both were cited in 2022 for their contributions to co-creating the future of workplaces in the Philippines through various pioneering though leaderships initiatives.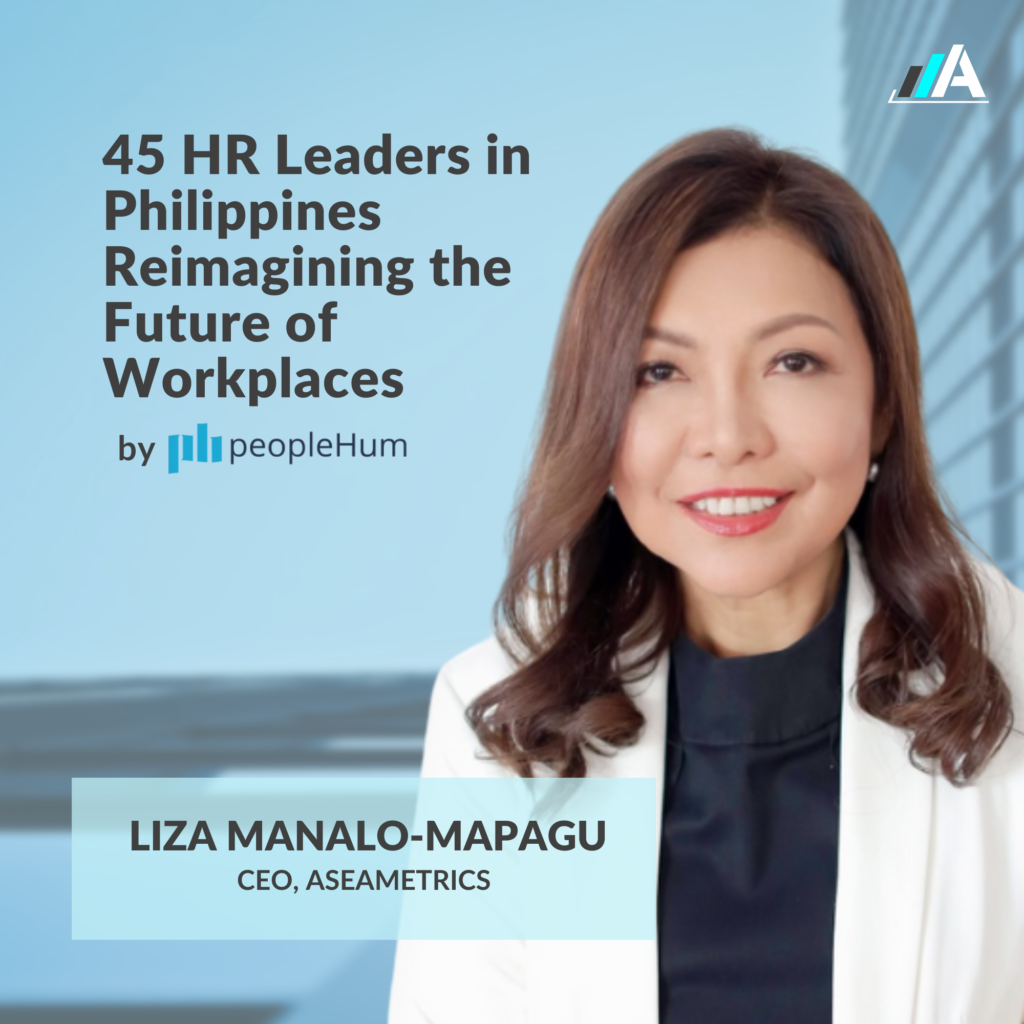 Mapagu is touted as the assessment guru in the Philippines and has been a strong advocate of the adoption of HR technologies in various facets of strategic and operational HR. She has successfully brought into the country various technology platforms that are now contributing to accelerated transformation of human capital. Mapagu has also been very active in the lecture circuit passionately advocating strategic talent management as a vehicle for national development.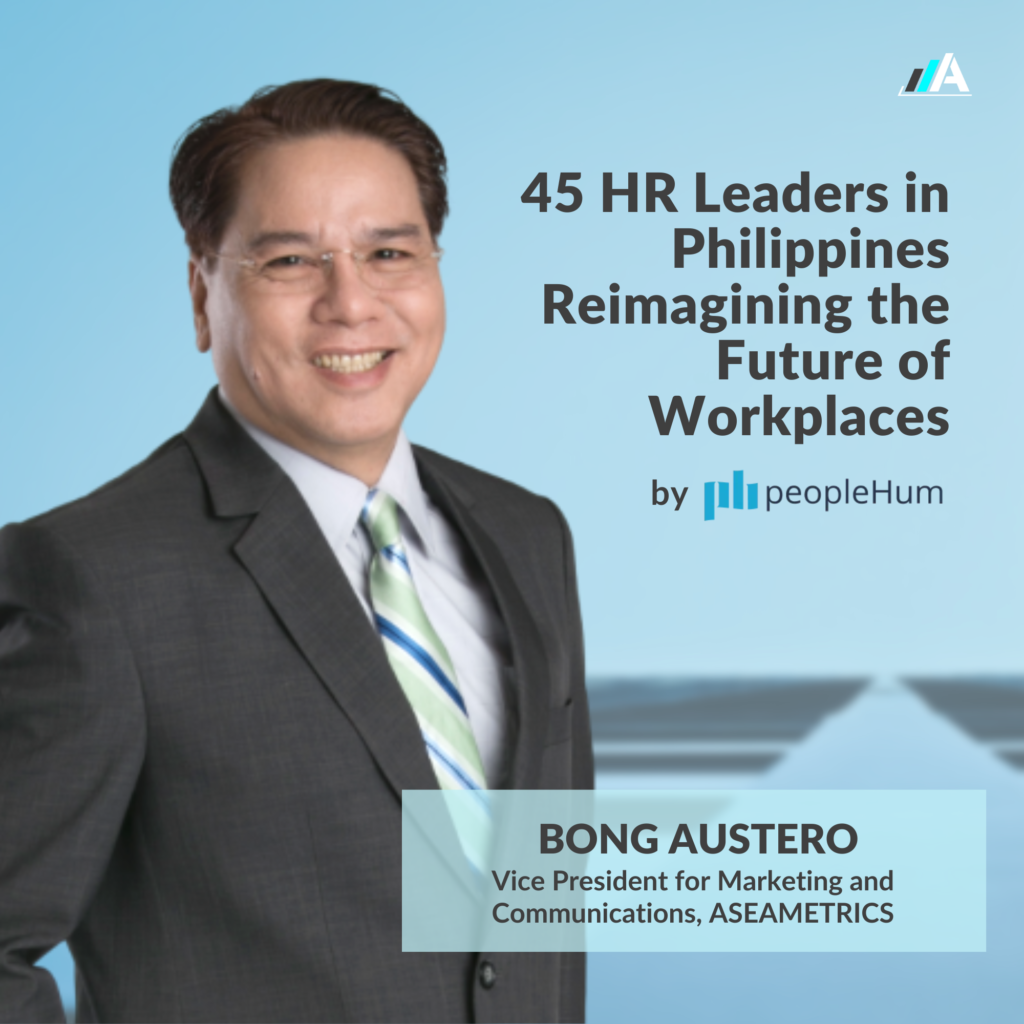 Austero, who was 2011 National President of the People Management Association of the Philippines, is considered a thought leader in strategic people management. He is credited as being Chief Learning Architect of the biggest major learning events in the country, among them the annual PMAP conference, the annual ODLAB, and ASEAMETRICS' webinars, which serve as wellspring for new and innovative strategies, programs and best practices. A prolific writer, Austero regularly contributes to fortifying the HR and OD practice by authoring white papers, sensing reports, opinion pieces, and essays.
PeopleHum is a global consulting firm with active presence in key countries. Their list of 45 HR Leaders Reimagining the Future of Workplaces is a trailblazing project that aims to highlight the critical role that HR plays in co-creating the future. The initiative takes on special meaning when viewed within the context of the ongoing social, cultural, economic and technological disruptions that are changing the landscape.
According to PeopleHum "Filipino HR leaders today are reimagining Philippine organizations at every turn of challenge and adversity. And we reckon they cannot go unappreciated."