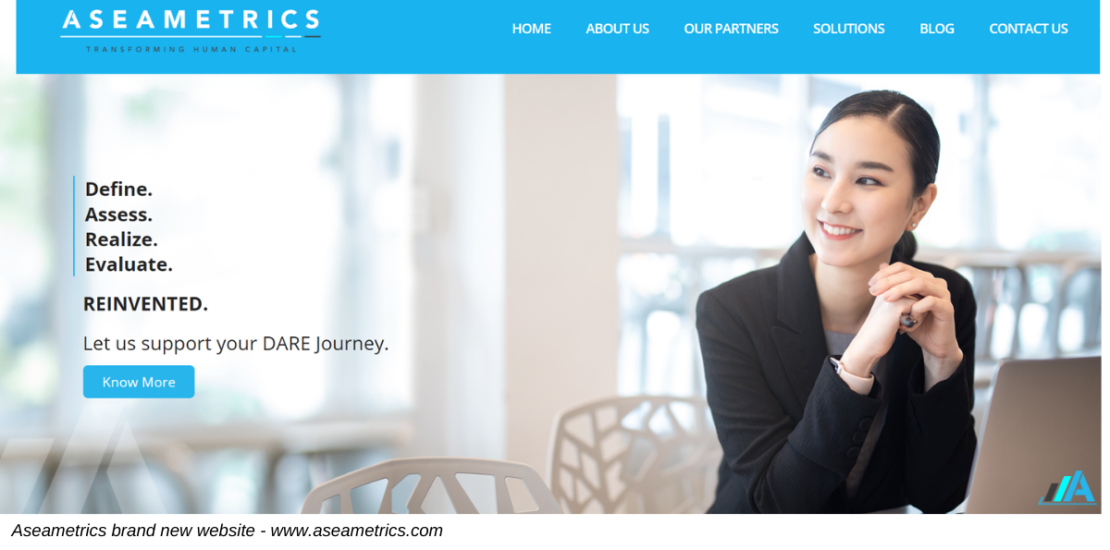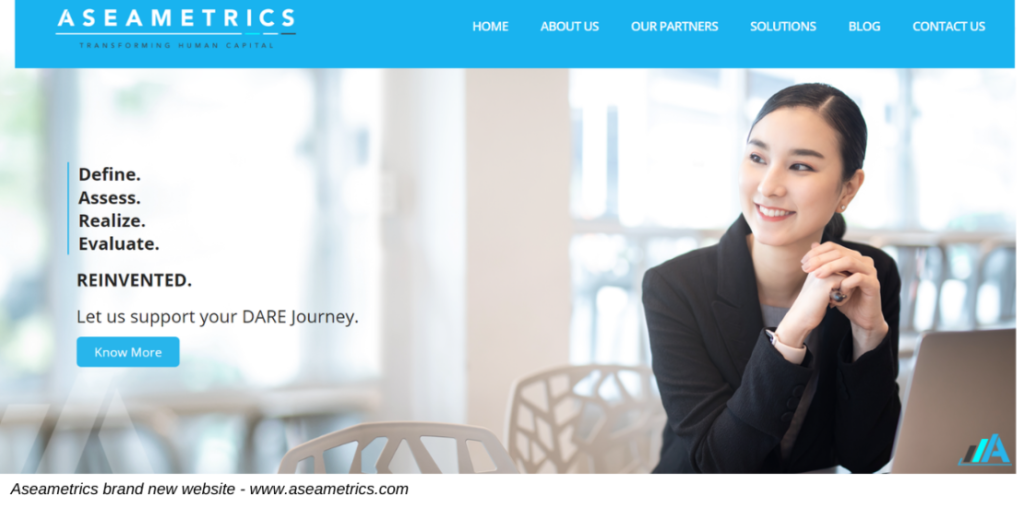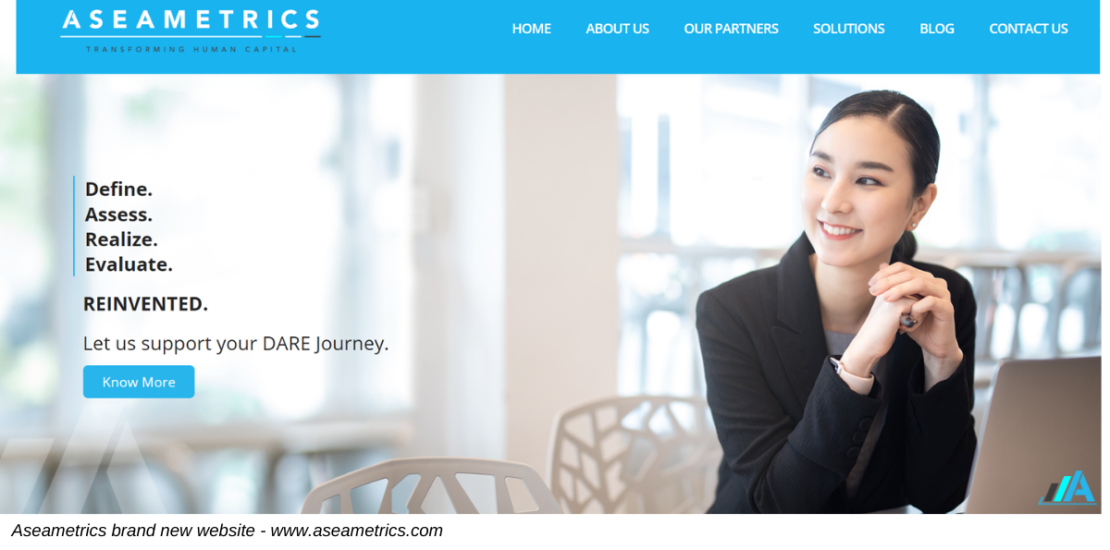 MANILA, Philippines ─ Celebrating the launch of its new name and brand identity, ASEAMETRICS' executives, employees, consultants, and friends gathered together online, via Zoom, on Monday, March 8. Wearing the new colors that represent the brandーazure, electric blue, white, and blackーthe team, as well as guests, were all eyes and ears as CEO Liza Manalo Mapagu and COO Jolly Mabanta revealed the details of the rebrand, the revamped website, the company's new mission, and strategic directions.
"We are excited to go out into the market with our new offering," said Manalo-Mapagu. "Our expertise in integrating technology into our solutions comes in handy in supporting the need of the industry to continue with HR Operations in the midst of a pandemic."
The Virtual launch also highlighted the company's strategic thrusts to offer more value to clients, captured in the acronym VALUE (Value Creation, Agility, Learning, User Experience, and Employee Well-Being).
Touching on Value Creation, Director for Operations Ching Abello presented the company's commitment to customer success through the company's corporate values. "The first three valuesーCompassion, Commitment, and Collaborationーare at the core of how we provide services to both internal and external customers."
On Agility and User Experience, ASEAMETRICS' CIO Brett Medel, talked about the application of agile practices in performance of tasks, project planning, and implementation. "To be a high-performing team with customer-centricity in mind, we have been implementing Agile Project Management Training and Mentoring program. This will enable us to provide more immediate value to the customers while optimizing resources," he explained.
Mark Flores, the company's very own Learning and Development Champion, discussed the "L" in VALUE, which is Learning. His presentation showcased the Drop Everything and Learn (DEAL) hour program, where people go through self-directed learning using Udemy online learning. "At ASEAMETRICS, we practice what we preach," Flores said. "And I am amazed by the level of our learner's engagement and how they are able to learn and apply what they learned, at the workplace."
Finally, taking on Employee Well-Being, which represents the last letter in the acronym, COO Jolly Mabanta introduced every employee with pride, and emphasized how the company takes good care of its people. "While we are mindful of the bottom line, we are always committed to our employees' overall well-being: physical, mental, emotional, and even spiritual," he said. "We manage and cultivate people's energy to be able to cope with the complexity of the New Normal," he continued.
The event ended with Manalo-Mapagu's thanksgiving remarks, reiterating how 2020 provided the opportunities for the organization to be more proactive in forging strategic partnerships in the digital space, leading to its transformation. "I believe the biggest lesson for CEOs in 2020 is embracing AGILITY as a core value," she said. "It is not about the wind, but the ability to adjust one's sail."
ABOUT ASEAMETRICS
ASEAMETRICS is an HR Consulting firm established to provide solutions to help companies solve talent-related business problems. They are an expert at providing technology-based solutions to help companies identify, develop, and manage the human resource for business success, today and in the future.
Integrated into the company's high-impact services are advanced technologies through HR Avatar (for E-Testing), Udemy (for E-Learning and Competency Development), Arbinger (for E-Learning – Mindset Change), Withiii (E-Organizational Development), ESM (E-Strategy Management), and HopeChat VP (E-Psychological Services).