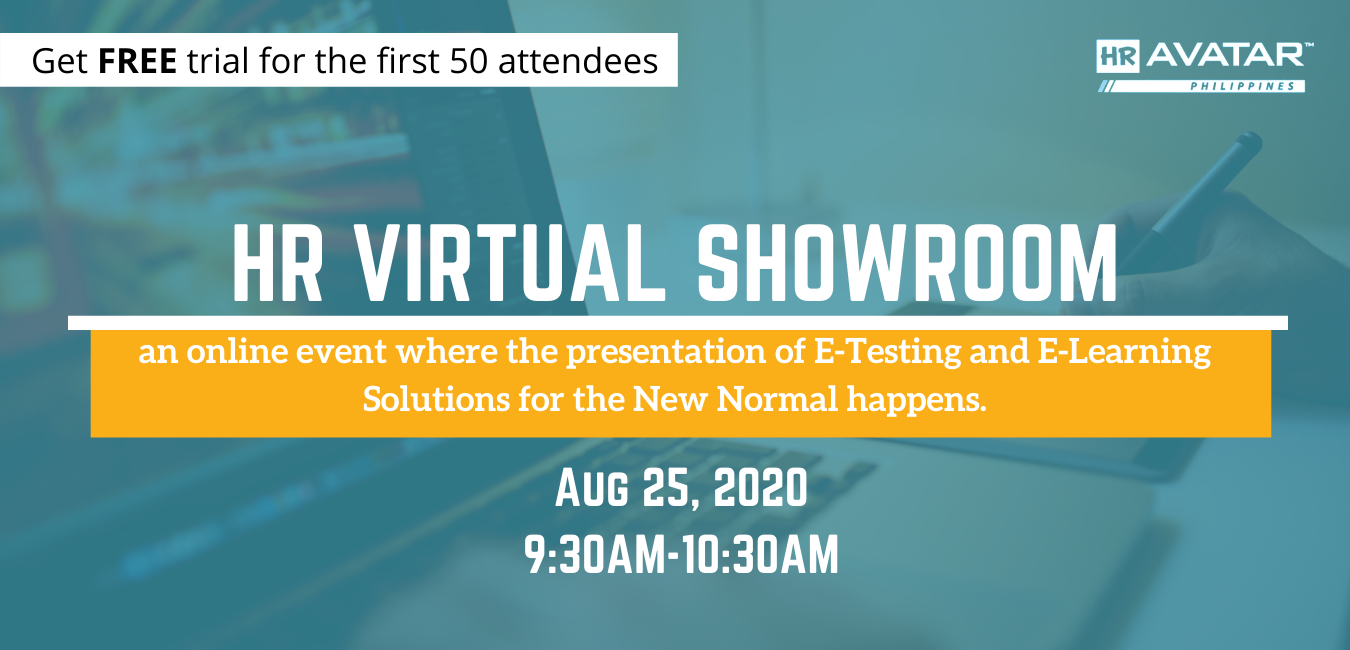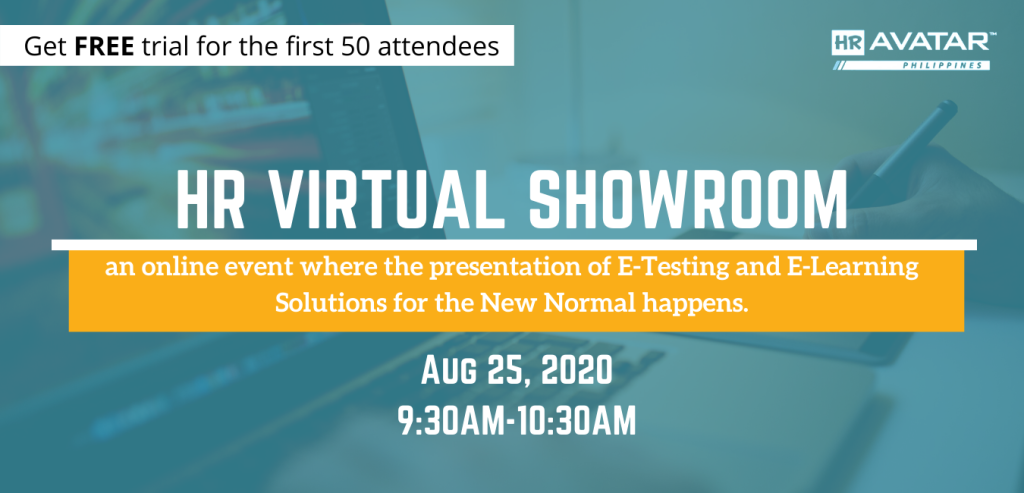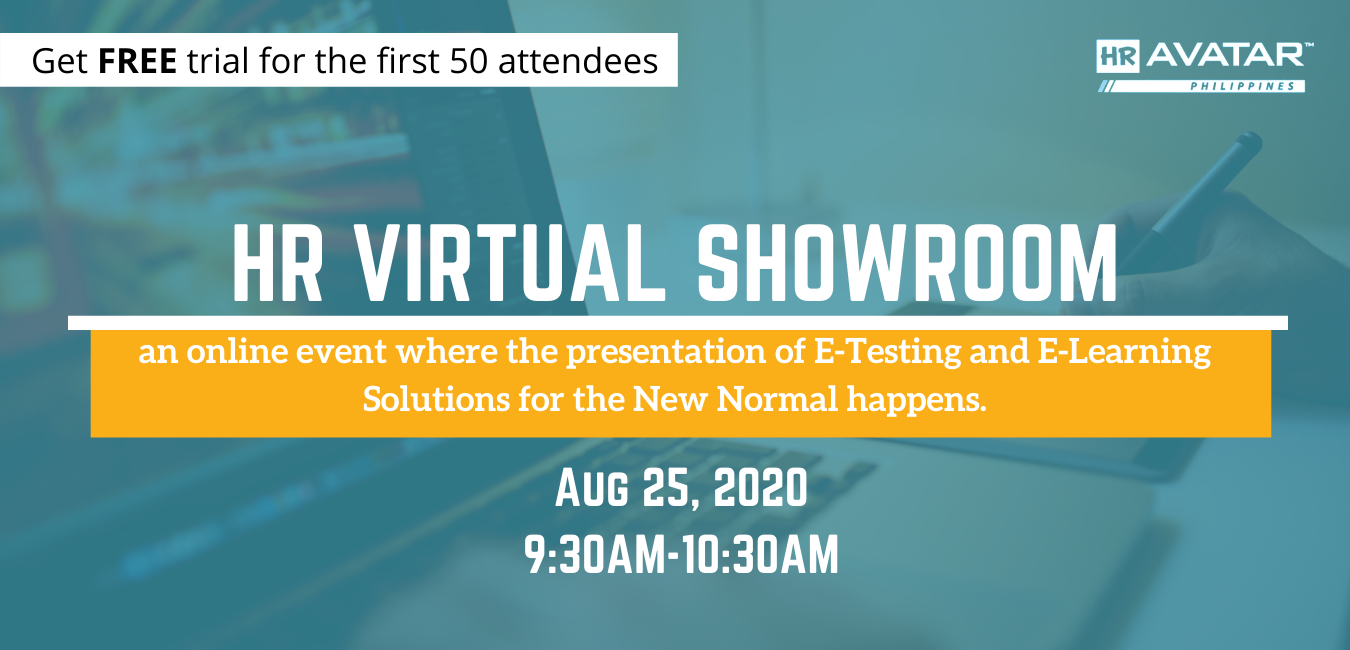 Join us as HR Avatar hosts it's Virtual Showroom!
HR Virtual Showroom is an online event that will showcase cutting edge E-Testing and E-Learning Solutions for the New Normal.
What's in it for you?
Experience the use of Artificial Intelligence and Video-based technologies to screen candidates remotely
Be familiarized with tools to identify employees who are emotionally/mentally at risk
See how you can roll out e-learning and development (L and D) projects with readily available online courses
Learn how to harness the power of HR technologies for business productivity and sustainability
Get FREE trial for the first 50 attendees
ABOUT ASEAMETRICS
ASEAMETRICS is an HR Consulting firm established to provide solutions to help companies solve talent-related business problems. They are an expert at providing technology-based solutions to help companies identify, develop, and manage the human resource for business success, today and in the future.
Integrated into the company's high-impact services are advanced technologies through HR Avatar (for E-Testing), Udemy (for E-Learning and Competency Development), Arbinger (for E-Learning – Mindset Change), Withiii (E-Organizational Development), ESM (E-Strategy Management), and HopeChat VP (E-Psychological Services).