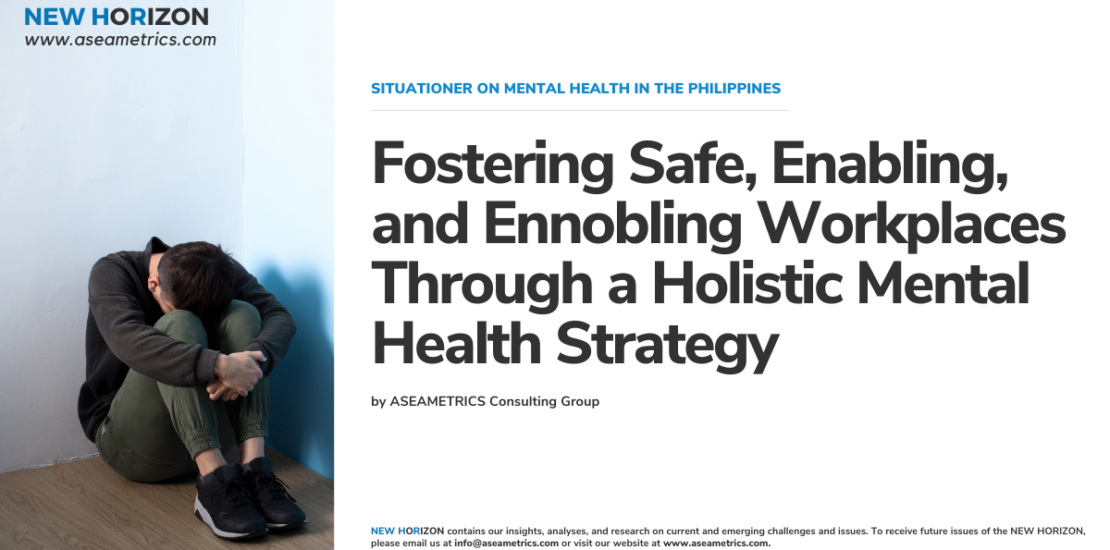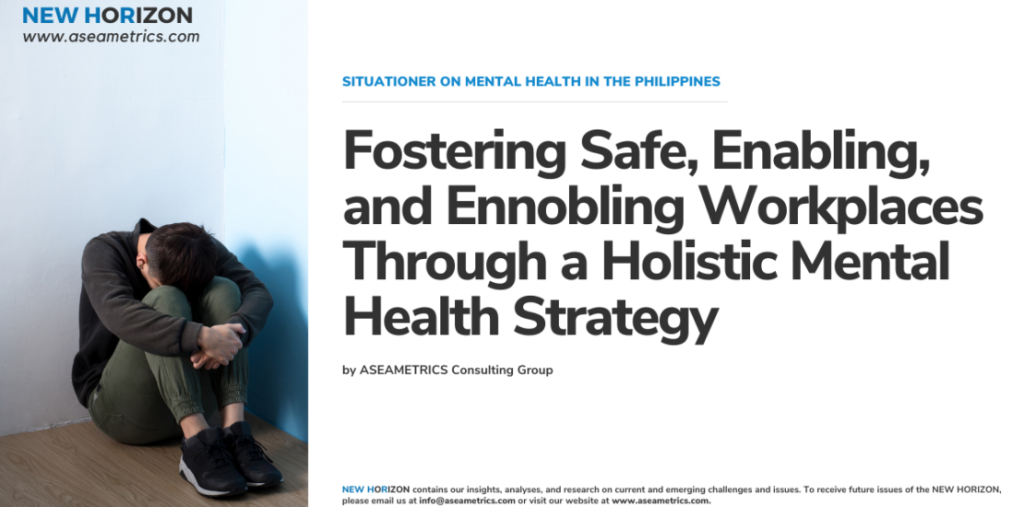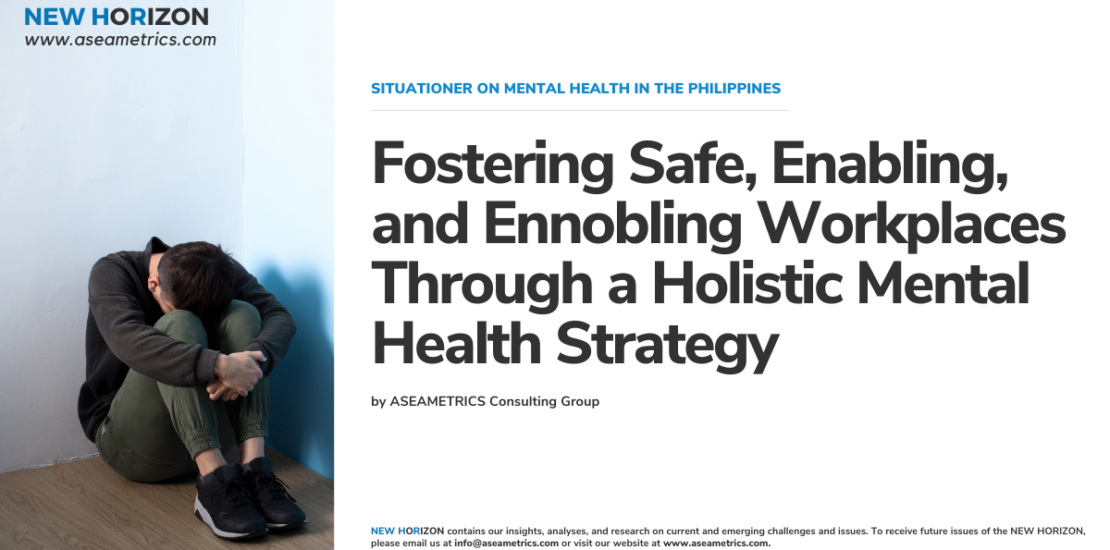 Experts say that the next pandemic is already upon us: It's the mental health pandemic. Mental health was already the third most common disability in the Philippines prior to the pandemic, with one of out of every five Filipino diagnosed with a mental health condition. The COVID-19 pandemic has further exacerbated the situation.
As part of our advocacy to foster safe, enabling, and ennobling workplaces in our country, we have documented our latest thinking in the attached Situationer on Mental Health in the Philippines, drawing from our own data and from other sources. We hope this paper will be of great help to you and your organization, particularly as we journey into the new normal. Please free to share this with your colleagues and others who might benefit from our insights.
As we wrote in this paper, "we predict that mental health will be a major issue in the workplace in 2022 and beyond. Mental health will be one of the major cost drivers for any organization, not only because it is a top vector for all types of illnesses, but because of its real impact on individual and organizational performance. A mentally unhealthy workplace is an unhealthy workplace. There is simply no health without mental health."
We will be honored to partner with you in our mental health advocacy. Together, let us deepen understanding about mental health and put in place programs that will bring light and hope, particularly to employees who live in the dark because of a mental health condition.
NEW HORIZON contains our insights, analyses, and research on current and emerging challenges and issues. To receive future issues of the NEW HORIZON, please email us at [email protected] or visit our website at www.aseametrics.com.
To download the full document, please click here.
ABOUT ASEAMETRICS
ASEAMETRICS is an HR Consulting firm established to provide solutions to help companies solve talent-related business problems. They are an expert at providing technology-based solutions to help companies identify, develop, and manage the human resource for business success, today and in the future.
Integrated into the company's high-impact services are advanced technologies through HR Avatar (for E-Testing), Udemy (for E-Learning and Competency Development), Arbinger (for E-Learning – Mindset Change), Withiii (E-Organizational Development), ESM (E-Strategy Management), and HopeChat VP (E-Psychological Services).