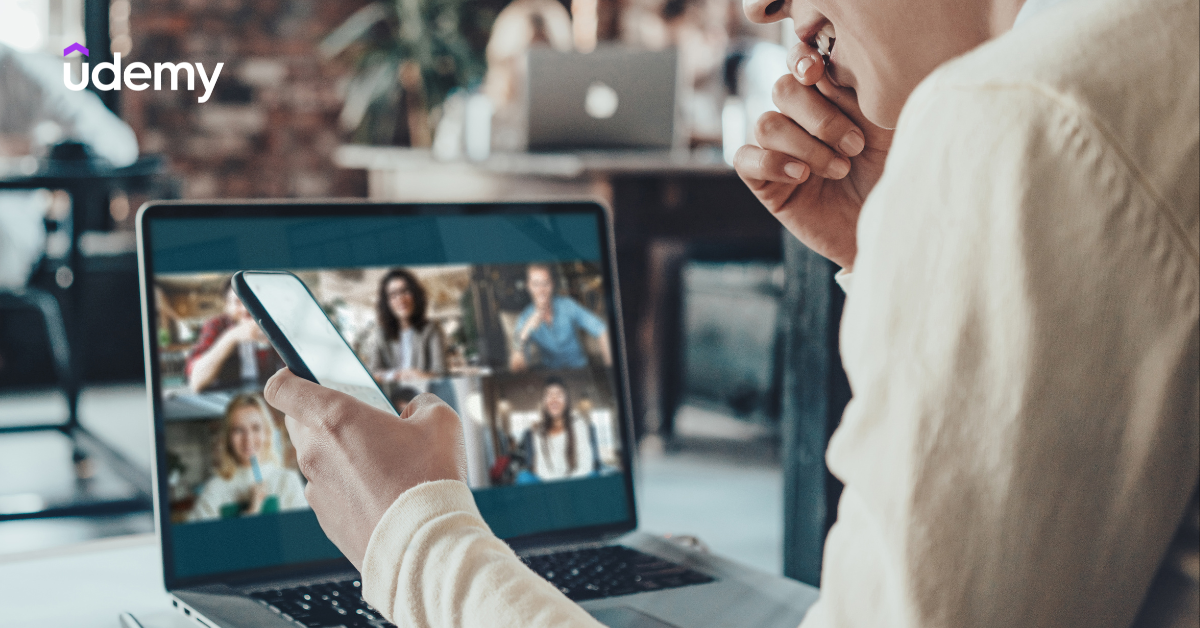 When making the leap from individual contributor to people manager, you quickly learn that your existing skill set doesn't automatically translate to success in your new role. And it's the same when you're learning to manage a hybrid or remote team. This new(ish) way of working brings its own set of challenges.  
Hybrid work doesn't appear to be going anywhere —  83% of workers say they prefer a hybrid model versus working in an office full-time. This means that it's essential to be aware of the common pitfalls of managing hybrid teams and be intentional about avoiding them. Here are some tips from Udemy instructors on managing remote teams.
Common challenge #1: Proximity bias
 
Proximity bias is the (often unconscious) preference we give to people who work onsite simply because we see them more often and work more closely with them. Think this isn't a problem? Gartner finds that 64% of managers say onsite employees are higher performers than remote employees, and 75% say onsite employees are more likely to be promoted. It's easy to see how these beliefs could create a self-fulfilling prophecy, where managers think remote employees aren't as worthy of promotions, so they don't advocate for them as equally or provide the same opportunities as those given to people working onsite.
How to overcome it 
Consider how you'll attempt to limit this form of bias both in everyday activities and during critical points of the employee lifecycle, like performance reviews and promotions. Udemy instructor Hassan Osman suggests making meetings more equitable by asking all participants to call in from their laptops (even if they're working out of the same office) and using tools like chat and polls to keep it interactive. For more tips from Hassan on leading a hybrid team, see his course, Better Virtual Meetings.
Regarding your team members' performance, Alexis Haselberger recommends several tactics such as intentionally advocating for your remote workers, highlighting their work in public forums, and regularly auditing who's being promoted or rewarded, so it doesn't skew toward in-person employees. For more tips from Alexis, see her course, Essential Skills to Lead From Anywhere.  
Common challenge #2: Micromanagement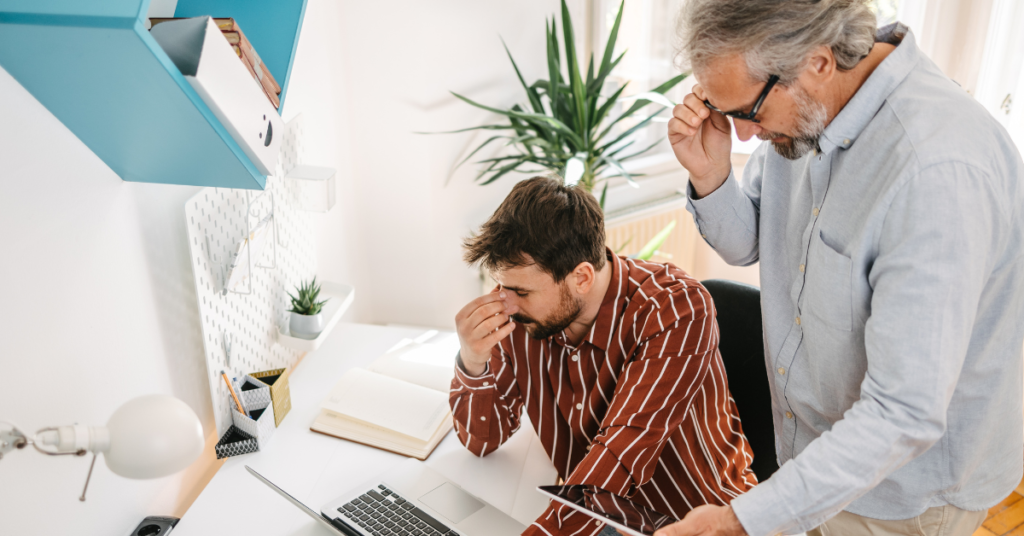 Most people don't set out to be micromanagers — they simply care about meeting deadlines and quotas and delivering high-quality projects. But somewhere along the line, they stop trusting their team members and start feeling compelled to follow up with them excessively or check their work far too often. While micromanagement is a threat in any work environment, it's much more likely to occur when we have less visibility into what our team members are doing every day.
How to overcome it
Alexis Haselberger recommends establishing explicit working and communication norms. For example, does your team observe core working hours? When and how should team members share updates? What is an acceptable response time to an email or instant message? Any time you assign someone a task or project, discuss the expected timeline and check-in points at the outset. This way, they can be responsible for sending you updates, and you don't need to interrupt their work by asking for ad hoc progress reports. 
Udemy instructor Axel Rittershaus recommends relying on digital documentation so all team members can see that everyone is working on their tasks and making progress. Using project management tools like Trello or Asana makes it easy for anyone to get a high-level overview of a project's progress. You can also reduce the need for progress update meetings when everyone has access to this information through shared tools. For more tips from Axel, check out his course, Leading & Working in Hybrid Teams/Remote Teams. 
Common challenge #3: Burnout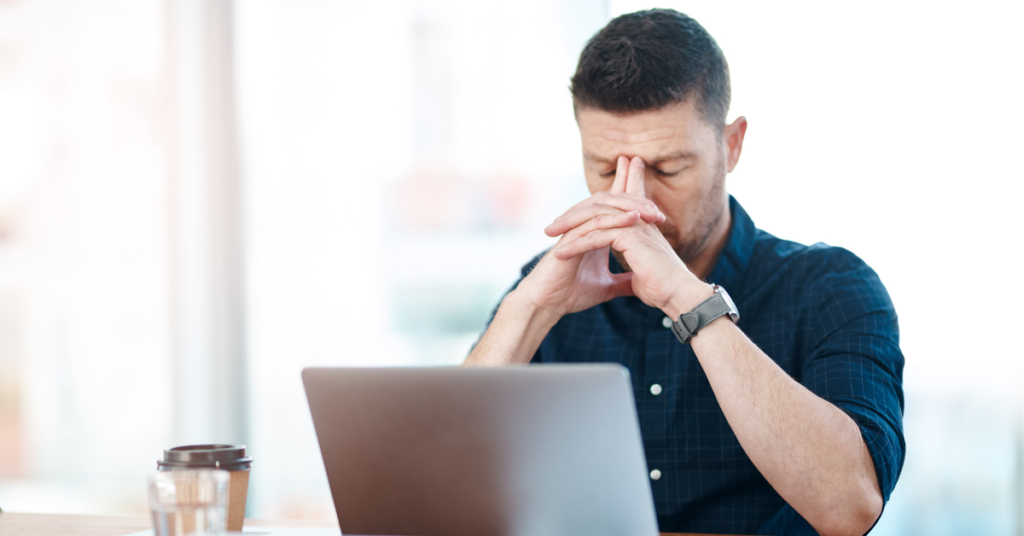 Burnout is a very real concern in the workplace. McKinsey finds that 49% of employees are experiencing burnout, but the real number may be much higher since those who have experienced the worst burnout have likely already left their roles.
Burnout is even more of a concern in a hybrid or remote setting because we often need clear boundaries. When does our workday start and end? Should you respond to "one last" email or message? It can be difficult to balance our desire to appear productive and helpful with our need to care for our families or ourselves.
How to overcome it 
As a leader, look for ways to model good boundary behaviors. Alexis recommends taking vacation days (and not working during them!) and avoiding sending work emails or messages outside of regular work hours. If you can only find time to look at email late at night or on weekends, make sure you use the "schedule send" feature so it arrives in your team members' inboxes at a reasonable time and you don't create the expectation that they should respond outside of the usual workday.
Axel says leaders have a responsibility to pay attention to their team members' behavior. If you notice any changes — like a lack of enthusiasm, excitement, or participation — make sure you check in and encourage them to take some time off to rest and recharge.
Common challenge #4: Social and professional isolation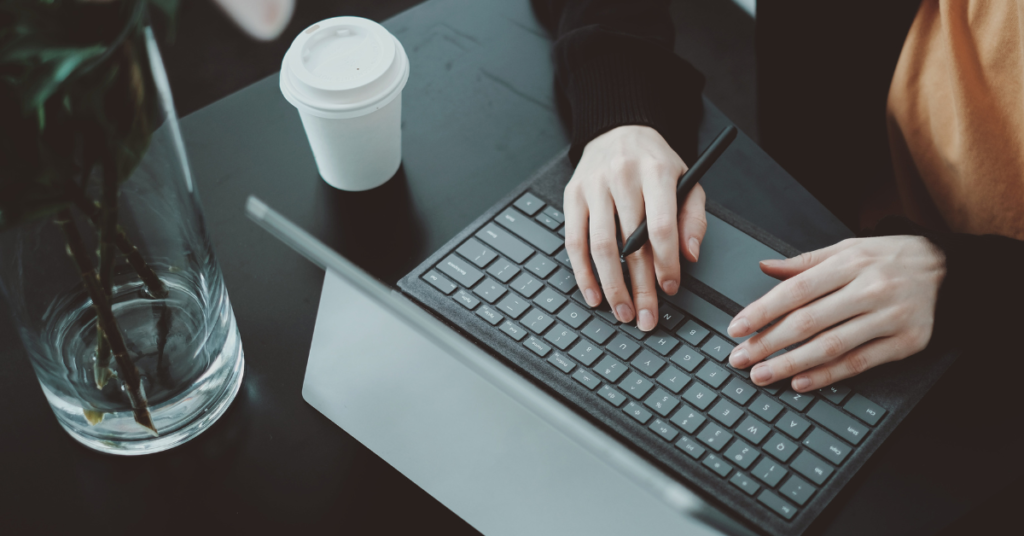 We gather a lot of information and build a sense of belonging when we share the same workspace as our team members — even if we're not doing it intentionally. We might overhear a bit of a conversation and join in or run into someone while grabbing a snack and sharing a quick update. These types of serendipitous encounters are much harder to replicate in the hybrid setting, making it easy for people to feel left out in terms of social interactions and the information needed to do their jobs well. Gartner research finds that only 33% of organizations practice true information transparency, so we can't just assume our team members automatically have access to information.
How to overcome it: 
It's become a bit of a cliché to host a Zoom happy hour, and many workers are over this trend, says Alexis. Luckily, you can do plenty of other team-building activities with your distributed team, including playing virtual board games, taking virtual classes together, or attending a virtual food or beverage tasting with an expert guide. 
Axel says there are four main categories for team-building: 
Space and time for informal conversations
Places to chat
Virtual team-building events
In-person team-building events 
Aim for a balance between each of these types of activities to best support your team. You might also offer optional ways for people to connect casually, such as through a watercooler channel in Slack, chat roulette where people get paired with a random coworker and have a virtual coffee break, or even a silent working hour where people can call into a Zoom meeting and work together quietly.
When it comes to information sharing, it's important to have clear documentation and processes, so people know exactly where and how to search for the answers to their questions. Many managers create "working with me" guides to share with their direct reports and encourage every team member to make their own version.
Prepare managers for the challenges of leading remote and hybrid teams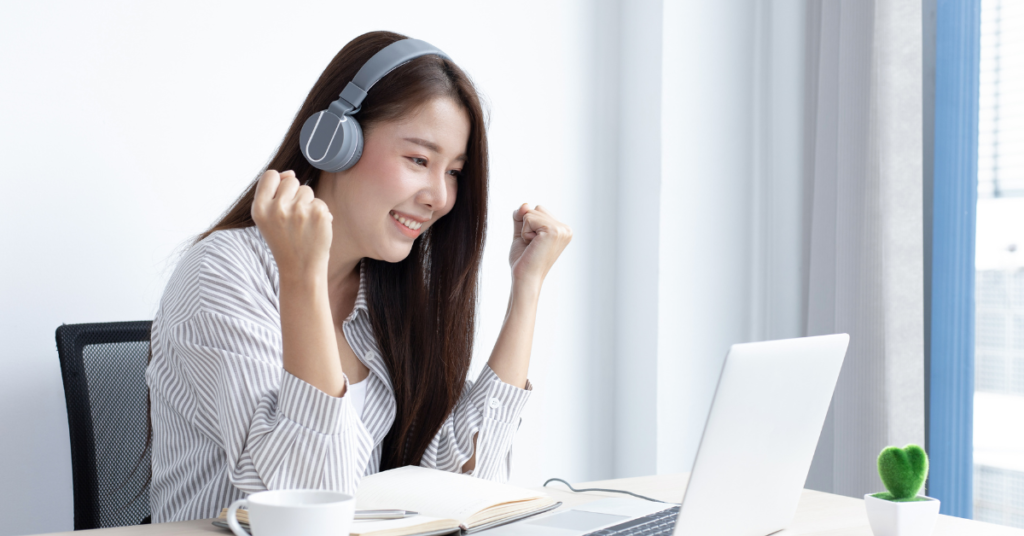 The companies that best adapt to remote and hybrid work are the ones that will maintain a competitive advantage in the future. When asked what they're looking for in the future of work, most employees are hoping for better work-life balance and flexibility for day-to-day work. When done well, hybrid work has the potential to deliver both of those outcomes.
Managers don't just automatically have the skills that make them good leaders in today's challenging work environment. Help your managers prepare to face the challenges of leading remote and hybrid teams through cohort learning from peers and other leaders.