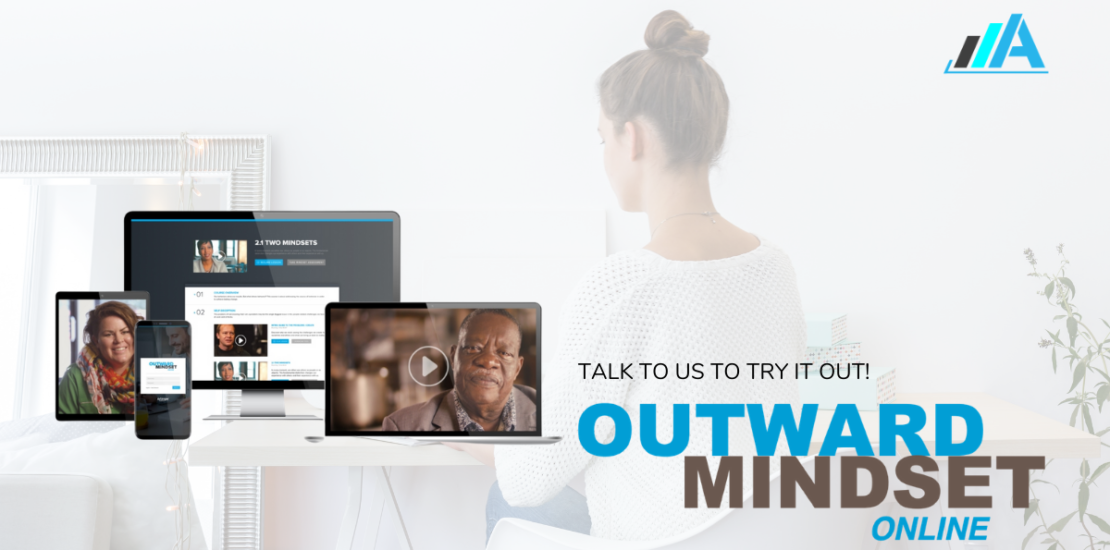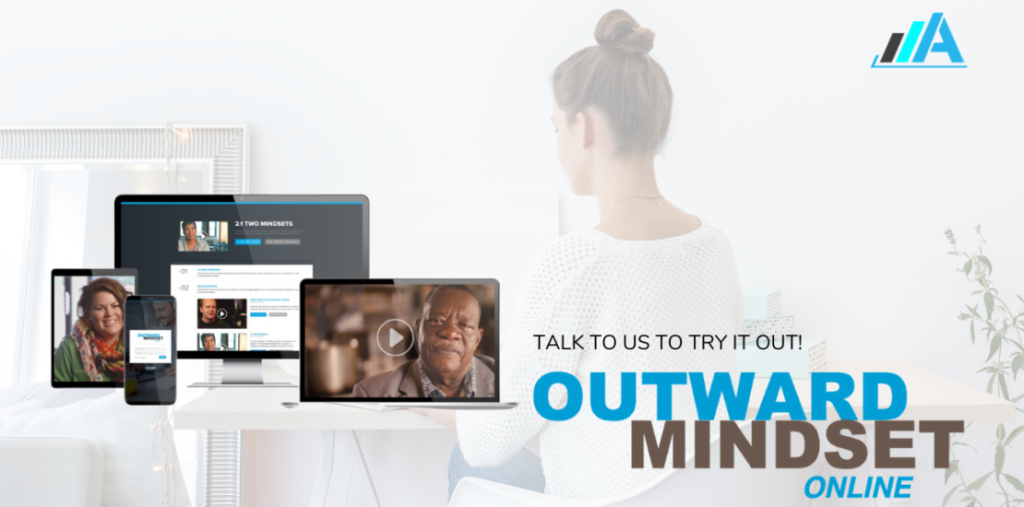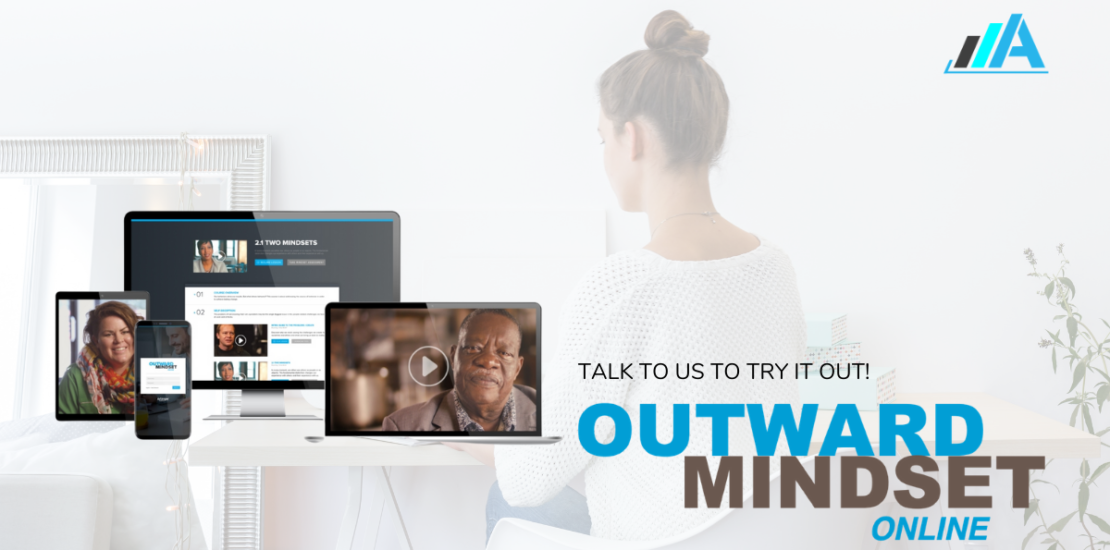 The New Normal requires a new mindset. At this point, you need a team that is dedicated and passionate in the work that you do. Introducing, Outward Mindset Online from Arbinger!
Who is Arbinger?
People and organizations operate from two distinct mindsets—a self-focused inward mindset and an other inclusive outward mindset. Arbinger has a forty-year record of successfully helping organizational change efforts by equipping people to shift to an outward mindset.
Arbinger helps organizations and their people to turn outward by:
Shifting their mindsets
Equipping leaders to invite outward mindset ways of working among their teams
Helping leaders to turn organizational systems and processes outward in order to encourage and reward sustained, systemic change.
COMPELLING STORIES. IMPACTFUL LESSONS. ON-DEMAND.
Outward Mindset Online is a first-of-its-kind video course. This is designed to deepen the application of Arbinger principles and expand the impact of the outward mindset to every level of an organization.
This experiential video course is designed to transform participants through stories of real people using an outward mindset to address their real challenges.
The Outward Mindset Online program includes access to Arbinger tools and instruction on practical application.
PROGRAM FORMAT
Arbinger's Outward Mindset Online is a self-paced, video- driven course. It consists of 10 learning modules with over 30 videos of between 5 and 10 minutes each. Each module is accompanied by a downloadable guide with tools and exercises that participants can use to both further their learning and to apply ongoingly to their work.
Attendees
For attendees of Developing and Implementing an Outward Mindset, regular use of this program is an ideal sustainment of the live training experience.
Because it is not always possible for every member of an organization to attend a live training, Outward Mindset Online is designed to be impactful when used on-demand.
Enterprise Users
For enterprise users, administrators can track individual and team progress with the easy-to-read reporting dashboard. With access to the Discussion Leader Guide, facilitators can bring the outward mindset transformation to even the most remote employees.
Email us at [email protected] to know more about Outward Mindset- Online or click the button below to schedule a quick meeting with us.
ABOUT ASEAMETRICS
ASEAMETRICS is an HR Consulting firm established to provide solutions to help companies solve talent-related business problems. They are an expert at providing technology-based solutions to help companies identify, develop, and manage the human resource for business success, today and in the future.
Integrated into the company's high-impact services are advanced technologies through HR Avatar (for E-Testing), Udemy (for E-Learning and Competency Development), Arbinger (for E-Learning – Mindset Change), Withiii (E-Organizational Development), ESM (E-Strategy Management), and HopeChat VP (E-Psychological Services).